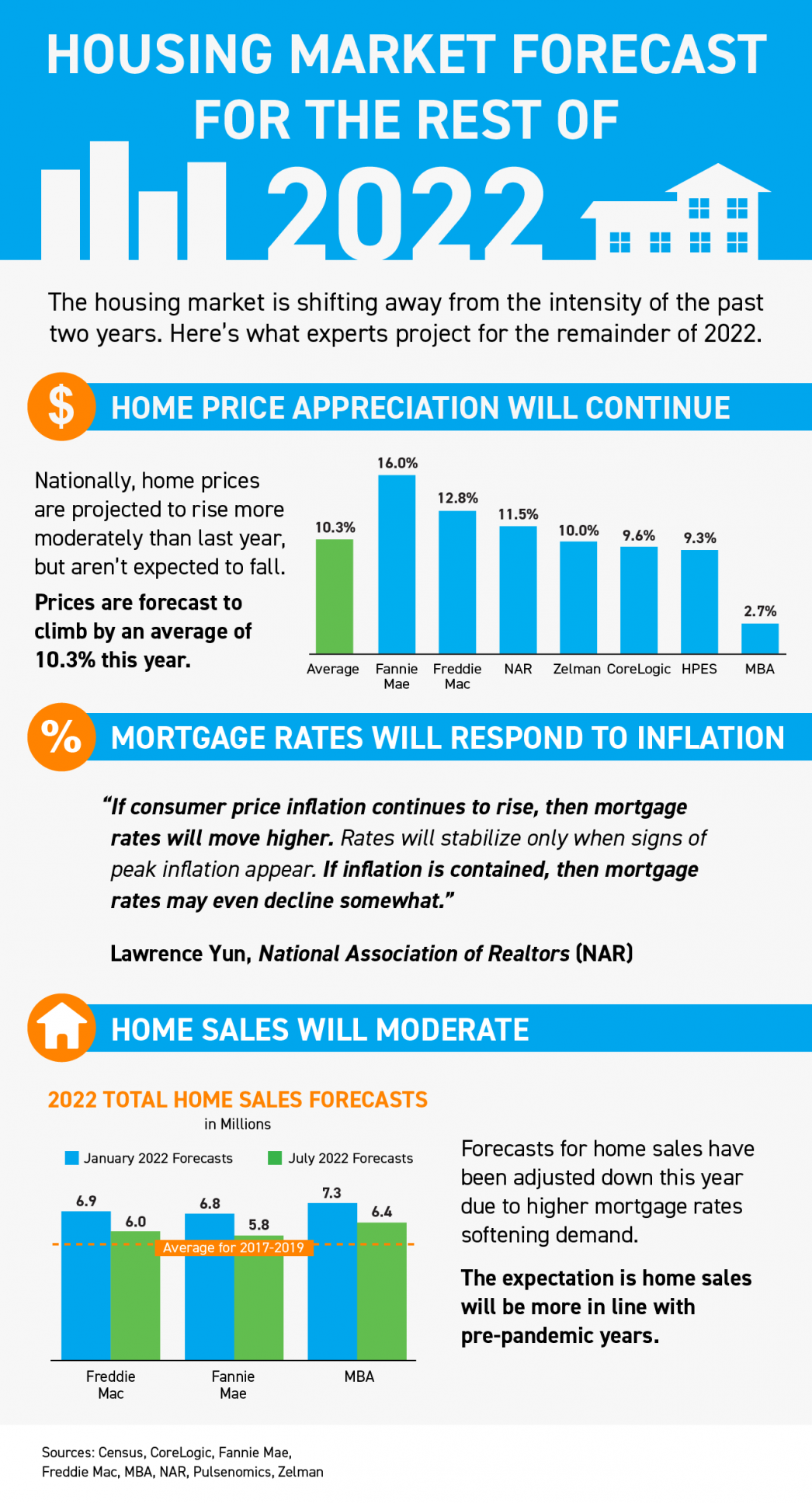 Some Highlights
The housing market is shifting away from the intensity of the past two years. Here's what experts project for the remainder of 2022.

The U.S. adds whopping 528,000 jobs in July as the labor market booms. Employers continue to raise wages at a strong clip and generally maintain longer hours for workers. The sustained labor market strength provides the Federal Reserve the latitude to continue aggressively hiking interest rates to tame inflation. t took just under 2-1/2 years to recover all the jobs compared to at least six years after the 2007-2009 Great Recession reported by Reuters.

Home prices are forecast to rise more moderately than last year. Mortgage rates will respond to inflation, and home sales will be more in line with pre-pandemic years.

Let's connect so you can make your best move this year.