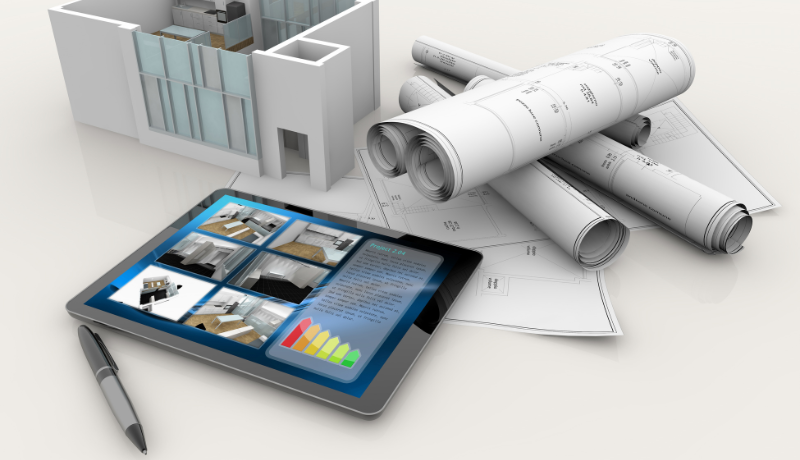 Virtual Tours and Floor Plans
Featured In Street Easy One Block Over article "What You Need to Know About Virtual Tours & Floor Plans" by Jordi Lippe-McGraw. The article highlights how to make the most of virtual showings. Understanding how to read a floor plan accurately is essential when you're searching for your next home. Here, you'll find expert advice for deciphering real estate listings.
Accordingly, you can find symbol charts on the internet that are available for free. Some floor plans even have symbols for furniture, to provide an idea of furniture placement." Karen Kostiw of Warburg Realty explains how to read virtual tours and floor plans in StreetEasy's One Block Over.
Virtual Tour Tips
Follow the tour as if you were viewing the apartment in person. Conduct the tour by starting at the front door. Then move into the common areas followed by the bedrooms and bathrooms. By following in the same manner as you would in person, provide the buyer or prospective tenant with a true feel of the apartment. Rather than, starting in a bedroom you will not receive the true flow of the apartment.
Use the Zoom feature to view details of the kitchens, bathrooms, ceiling, and views. Explore the nooks and crannies of the home.
Pay attention to the flow and traffic patterns of a room. How easy is it to move from room to room? Does the flow match the lifestyle you are comfortable with?
Deciphering Floor Plan Tips
It is important to measure your current furniture dimensions and then visually place it on the floor plan. In general, furniture is much smaller in real life than people believe. So generally, you can fit more furniture in a room by physically placing the furniture on a floor plan than by visualizing it. Rooms always look smaller without furniture in them, which is counterintuitive. That is because the human brain assesses the size of objects by their relationship to other objects.
Viewing a Floor plan for the first time can be overwhelming due to the many symbols there are to represent windows, doors, bathrooms, and kitchens. Walls are drawn as parallel lines with breaks where windows and doors occur. Windows are shown with three parallel lines in a wall, doors are typically shown as a straight line perpendicular to a wall and an arc that connects this line to the wall. To prepare print out a symbol chart available for free on the Internet including sites such as Pinterest. There are even floor plans with symbols for furniture to provide an idea of furniture placement.
The legend identifies the building and floor. Review the floor plan's legend defining symbols, the directional coordination points: North, South, East, West and includes a scale. Architects use symbols adopted by The American Institute of Architects (AIA) and the American National Standards Institute (ANSI) but sometimes modify these symbols to address the particular needs of the project. *See Article: How to Read a Floor Plan with Dimensions AND Floor Plan Symbols Handout
Furniture Placement using Floor Plans
The best procedure to ensure your furniture (bed, sofa, table, etc) fits within the room dimensions is to print out the floor plan and physically draw the furniture dimensions so that a buyer or prospective tenant has a true sense of the space of the room.
Measure each room using a tape measure or laser tape measure. Remember to outline where on the four walls the windows and doors are. Denote the direction doors open and any other room impediments such as a column. When measuring a square or rectangle area, multiply length times width; Length x Width = Area. Using graph paper can be helpful to draw out the room dimensions. One box on the paper represents one foot.
Once you have devised your floor plan make a number of copies so that you can devise different furniture layouts to determine what your layout preference is.
When determining furniture placement first determine whether the balance line is by cutting each wall in half creating four equal-sized areas. A room should be balanced to the visual weight of the furniture on one side of the room corresponding to the same weight of furniture on the opposite side of the room. Additionally, consider the focal point of the room. Is there an important feature such as a fireplace or television or art wall that you would like to feature and design around? Lastly, you want to consider the traffic pattern of a room, and how you want to enter a closet or go to the bathroom.
Know the dimensions of your furniture so you can map it correctly on the floor plan. Generally, the bed dimensions of a Queen: are 60×80, a King: is 76×80, and a California King: is 72×84. These dimensions do not account for headboards or bedframes. And sofas vary in size from 6 to 8 feet long and 32 to 40 inches deep for a standard size. To 4 to 6 feet long and 28 to 30 inches deep for a loveseat. Allow a minimum of 30 inches in front of the sofa or walking around the room. There are a number of useful design apps that can be utilized to determine if certain furniture fits within a space. Additionally, there are a plethora of online interior design companies that provide a number of decorating services at modest prices.
Questions to Ask Broker Tips
House hunters should ask their agents to act as an inspector. As an example, flush toilets to ensure they work properly. Check all faucets and showers to confirm that there are no leaks and proper water pressure. Open all drawers and cabinets to ensure they are working properly. Check all seams and corners for any signs of cracks or water damage. Open and close all doors, closets, and windows to ensure they lock properly and function. Run washer dryer, dishwasher, microwave, etc. to ensure proper maintenance.
Take notes when viewing home after you leave a showing it's easy to forget some of the specifics or confuse the viewing with another home.
Broker's Apartment Video Virtual Tours
When viewing a broker's video pay attention to the overview of the property details provided.
Avoid the marketing hyperbole of the agent and concentrate on the visuals of the video as you would if you were there in person.
Take note of any specific home details that are most important to the buyer.
Value of 3/D Virtual Tour Video
In a 3D virtual walk-through interactivity enables a prospective buyer or tenant to observe a sense of flow. As well as, the details of an apartment or home closely.
A 3/D Video Tour enables the prospective buyer to view the property at their own pace as they would a real-life walk-through. The immersive view enables the buyer to closely view the quality and condition of the hardware, moldings, and views. Viewing the details closely is probably the most important aspect of a virtual tour.
Click Here to Read the Entire Article on Street Easy's One Block Over