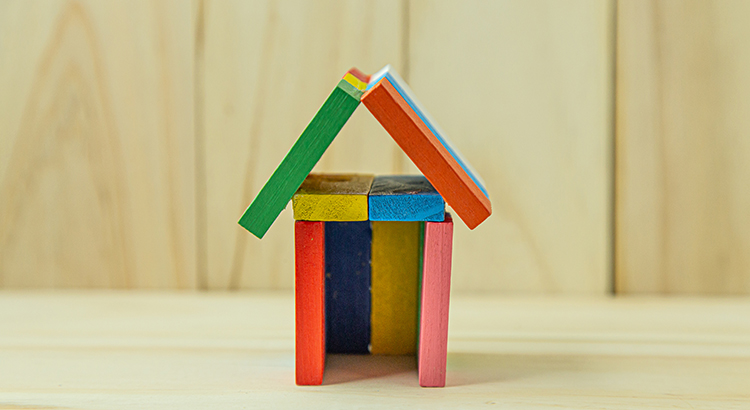 A recession does not equal a housing crisis. That's the one thing that every homeowner today needs to know. Everywhere you look, experts are warning we could be heading toward a recession. If true, an economic slowdown does not mean homes will lose value.
The National Bureau of Economic Research (NBER) defines a recession this way:
"A recession is a significant decline in economic activity spread across the economy, normally visible in production, employment, and other indicators. A recession begins when the economy reaches a peak of economic activity and ends when the economy reaches its trough. Between trough and peak, the economy is in an expansion."
To help show that home prices do not fall every time there's a recession; take a look at the historical data. There have been six recessions in this country over the past four decades. As the graph below shows, looking at the recessions going all the way back to the 1980s. Home prices appreciated four times and depreciated only two times. So, historically, there's proof that when the economy slows down, it does not mean home values will fall or depreciate.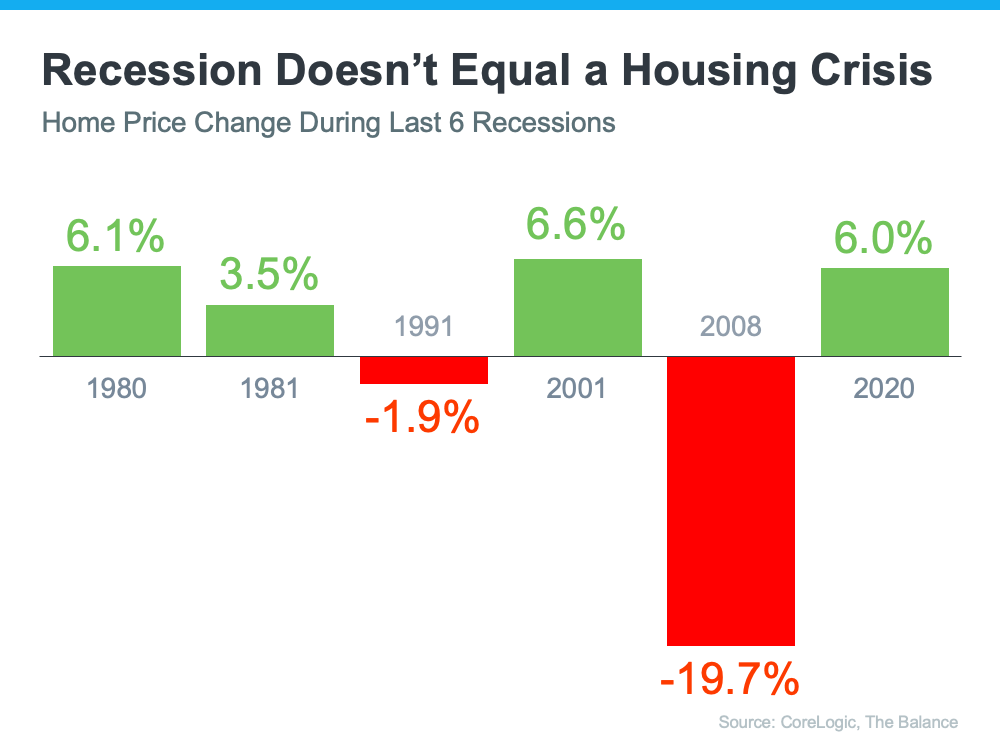 The first occasion on the graph when home values depreciated was in the early 1990s when home prices dropped by less than 2%. And, again during the housing crisis in 2008 when home values declined by almost 20%. Most people vividly remember the housing crisis in 2008 and think if we were to fall into a recession that we would repeat that economic time period. But this housing market isn't a bubble that's about to burst. The fundamentals are very different today than they were in 2008. So, do not assume we are heading down the same path.
Stagflation
The Former Fed chair Ben Bernanke opinion is that the U.S. central bank leaders may have taken to long to address the surge of inflation, and that the US economy may face stagflation. Stagflation has not been seen since the 1970s. According to Bernanke, it's all moving towards a possible scenario in which the U.S. economy could enter a period of "stagflation," or a combination of economic stagnation and high inflation, in concert with an increase in unemployment.
Stagflation describes a highly unusual economic state of affairs when the economy is weak or stagnating — with high or rising unemployment — yet inflation is also elevated. This is the opposite of what usually happens. High inflation tends to break out when economic growth is really roaring.
Stagflation is brought about by cost-push inflation. In this view, Cost-push inflation occurs when some force or condition increases the costs of production. This could be due to government policies (such as taxes) or from purely external factors such as a shortage of natural resources or an act of war.
Key Takeaway
Currently, we are in an Inflationary Period. The inflation rate has risen due to extraordinary confluence of events: persistent supply chain disruptions, surging pent-up demand, production costs, and swaths of relief funds all contributing to the current environment. Additionally, surging commodity prices set-off by Russia's invasion of Ukraine are also part of these price pressures.
Source: Ha, Kose, and Ohnsorge (2019); World Bank.
Note: This figure represents the median of annual average inflation in 24 countries where data are available across the full period. 2022 inflation is based on the average of January and February 2022.
Home prices are expected to keep rising for the foreseeable future, albeit at a slower rate than they have in the recent past due to higher mortgage rates tempering demand. We're not in a recession in the U.S., but if one is coming, it doesn't mean homes will lose value. History proves a recession doesn't equal a housing crisis.
The information contained, and the opinions expressed, in this article are not intended to be construed as investment advice.