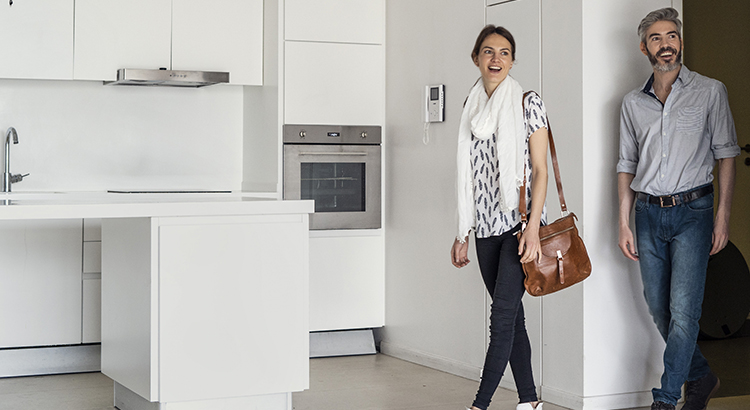 The historically low inventory over the past few years led to challenges for many buyers trying to find a home that met their needs and their budget. If you're in the same boat, you should know the recent shift in the housing market may have opened up doors for you to restart your search.
The inventory of homes for sale has increased this year, giving buyers much-needed options. As Danielle Hale, Chief Economist at realtor.com, says:
". . . today's shoppers have more than 5 homes to consider for every 4 they had at this time a year ago."
But perspective is important. Overall, the housing supply is still low. Expanding your search by adding additional housing types, like condominiums or cooperatives ("Condos" and "Coops"), could help if you need even more choices.
Exploring Condos and Coops Could Add Options That Fit Your Budget
One thing to consider is condos and coops generally differ from single-family homes in average space and floorplans. But that size difference is one reason why condos and coops can be a more affordable option. According to a recent report from realtor.com, condo buyers paid roughly 7% less for their homes than buyers of other housing types last year. With rising mortgage rates and home prices, the relative affordability of a condo could be worth considering.
Remember, your first home doesn't have to be your forever home. The important thing is to get your foot in the door as a homeowner. Buying a condo now can springboard you into a bigger home later on. An article from the Urban Institute explains:
"Because condos and co-ops are generally more affordable, they tend to help first-time homebuyers step onto the first rung of the homeownership ladder. These buyers often use the equity on their condo or coop to then purchase a larger single-family home."
In other words, owning a condo or coop will help you start building wealth in the form of home equity. In time, the equity you build can fuel a future purchase should you decide you want to buy a home with more space or different amenities.
Condos and Coops Living Provides Several Great Perks
Boosting the number of options in your budget during your home search is just one reason to consider condos and coops, but condo and coop living has several other benefits.
First, they require minimal upkeep and lower maintenance, giving you more time to do the things you enjoy. A recent article from Bankrate highlights this, saying:
"Condos and Coops can be a good option for anyone who wants to keep home maintenance to a minimum . . . if the roof is leaking or the carpet in the lobby needs to be replaced, that's not your responsibility — the condo or coop association handles those duties."
Plus, since many condos and coops are located in or near city centers, they offer the added benefit of being near work and leisure. Again, realtor.com explains:
"Buying a condo or coop, which is generally less expensive than a single-family home, enables a household to afford to own in the middle of it all, and often means a newer-built home with less maintenance responsibility."
Ultimately, owning and living in a condo or coop can be a lifestyle choice. And if that appeals to you, they could give you the added options you need to buy your first home.
Tax Abatement for Coops and Condos
In 1996 Albany enacted Real Estate Property Tax Law ("RPTL") 467-a, providing a partial real estate tax abatement to condominium and co-op unit owners. The tax abatement, commonly called the Co-op/Condo Tax Abatement, varies from 17.5% to 28.1%, depending upon the average assessed value of all units in the building. In 2013, RPTL 467-a was amended to add the requirement that the unit must be the primary residence of the unit owner and disqualified units owned by trusts, LLCs, corporations, and
partnerships. Within a year of its passage, the legislature amended the law to permit the abatement of a unit held by a trust, providing that the beneficiaries of the trust reside in the unit as their primary residence. Only one of several owners of a single coop or condo unit must meet the primary residence requirement for the unit to qualify for the co-op/condo tax abatement.
Key Takeaway
Adding condominiums and cooperatives to your housing search could be a great move. Let's connect today if you're ready to search for condos and coops in our area.
Other educational articles about the market and your home search are under Karen's Blog.