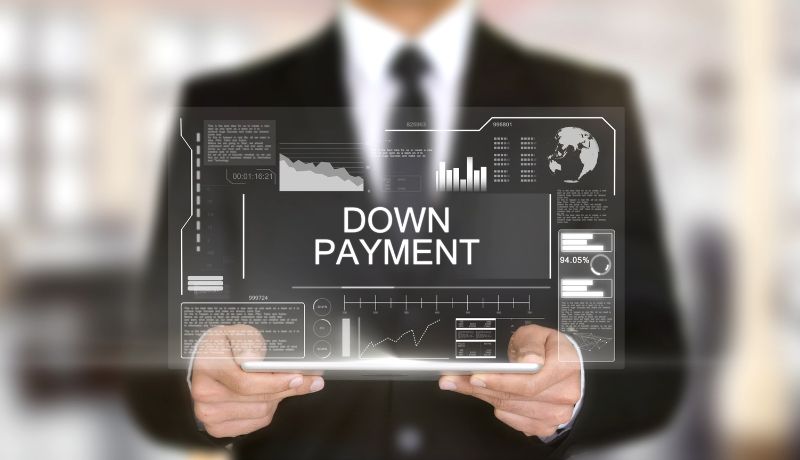 As you set out to buy a home, saving for a down payment is likely to be top of mind. Down payments are typically a percentage of the purchase price. As a borrower, you pay a percentage of the total cost of the home upfront. The mortgage (a type of loan) with the lender covers the difference. The size of your down payment can affect your loan options. The down payment can range from as little as 3% to 75% for primary residence properties. Generally, 20% of the purchase price in New York City is a traditional target for a down payment. Most New York City co-ops require buyers to put down 20-25% of the purchase price. This is about the same percentage as what most lenders require these days.
The 20% Down Payment Myth
If you believe you have to put 20% down on a home, you may have based your goal on a common misconception. Freddie Mac explains:
". . . nearly a third of prospective homebuyers think they need a down payment of 20% or more to buy a home. This myth remains one of the largest perceived barriers to achieving homeownership."
Putting more money down on a home can lower your loan costs but is not always required. Unless specified by your loan type, lender, or coop/condo board, it's typically not required to put 20% down. According to the latest Profile of Home Buyers and Sellers from the National Association of Realtors (NAR), the median down payment hasn't been over 20% since 2005. There are even loan types, like FHA loans, with down payments as low as 3.5%, and options like VA loans and USDA loans with no down payment requirements for qualified applicants.
While FHA loan programs are popular in some areas nationwide, enabling homebuyers to put down as little as 3.5% of the purchase price, there are few approved FHA buildings in New York City. While FHA-approved buildings exist in New York City, the demand for these buildings is extremely competitive.
Suppose these types of programs interest you in the aim of moving you closer to your homebuying dreams. In that case, you need to turn to a trusted lender early on in the process to understand the program and home product available to you.
Down Payment Assistance Programs Can Be a Game Changer
A professional can show you other options that will edge you closer to your down payment goal. According to the latest Homeownership Program Index from downpaymentresource.com, over 2,000 homebuyer assistance programs exist in the U.S., and the majority are meant to support down payments.
A recent article explains why programs like these are helpful:
"These resources can immediately build your home buying power and help you take action sooner than you thought possible."
And if you're wondering if you have to be a first-time buyer to qualify for these programs, that's not always the case. According to an article from downpaymentresource.com:
"It is a common misconception that homebuyer assistance is only available to first-time homebuyers, however, 38% of homebuyer assistance programs in Q1 2022 did not have a first-time homebuyer requirement."
There are also location and profession-based programs you could qualify for as well.
Key Take Away
Saving for your down payment is an important first step on your homebuying journey. Let's connect today and make sure you have a trusted lender to help explore your options.
Another resource for you to read is the Brick Underground resource guide on "How to Buy a Coop, Condo, or Townhouse" and Consumer Financial Protection Bureau: On How Much to Spend on Your Down Payment.
Rocket Mortgage: How much is the down payment?