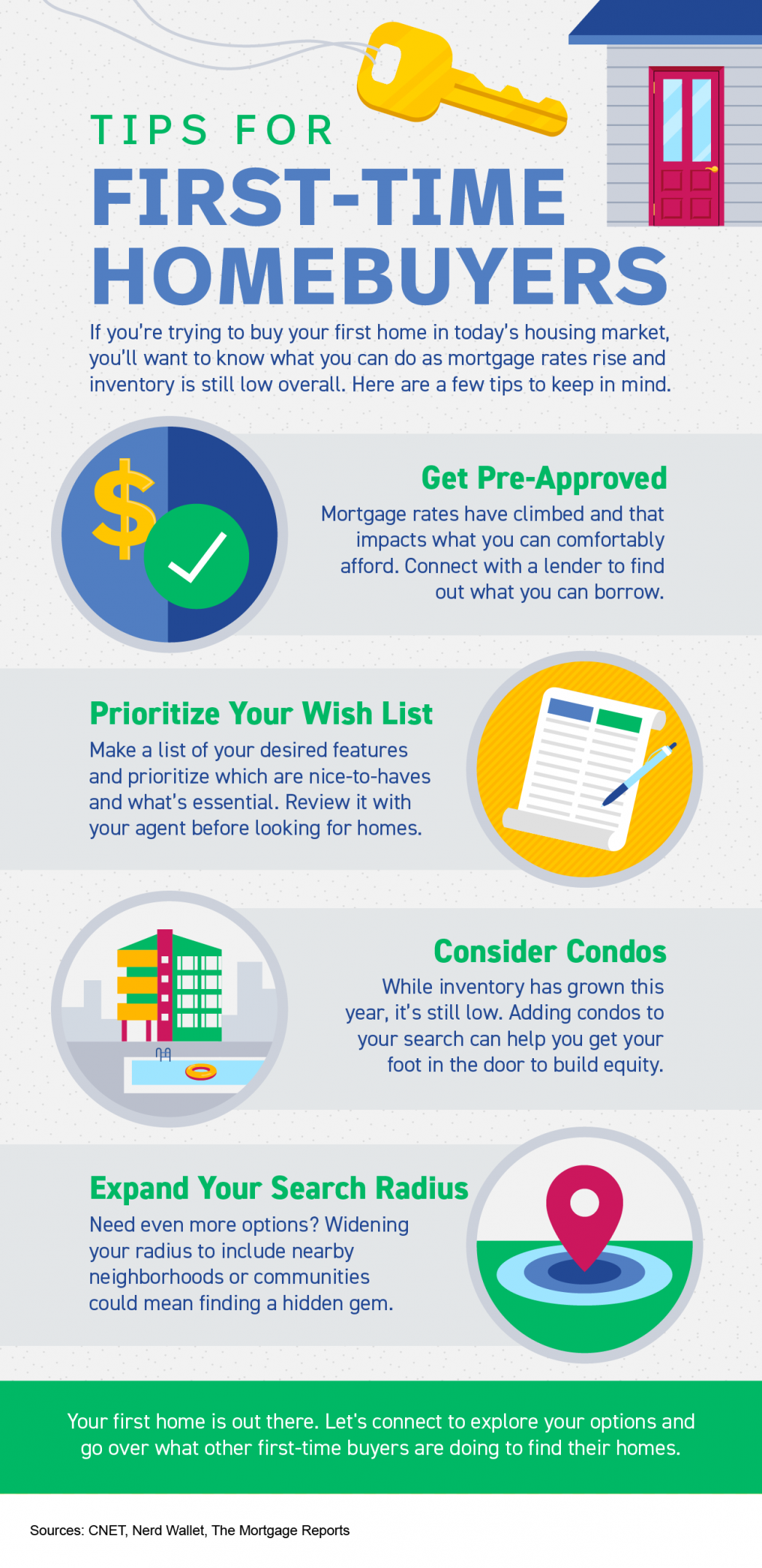 Key Takeaways for First-Time Home Buyers
If you're a first-time homebuyer buying your first home in today's housing market, you'll want to know what you can do as mortgage rates rise and inventory stays low overall.
Connect with a lender to get pre-approved, prioritize your wish list, consider condos, and expand your search radius.
Your first home is out there. Let's connect to explore your options and what other first-time buyers are doing to find their homes.
Other educational articles about the market and your home search are under Karen's Blog.