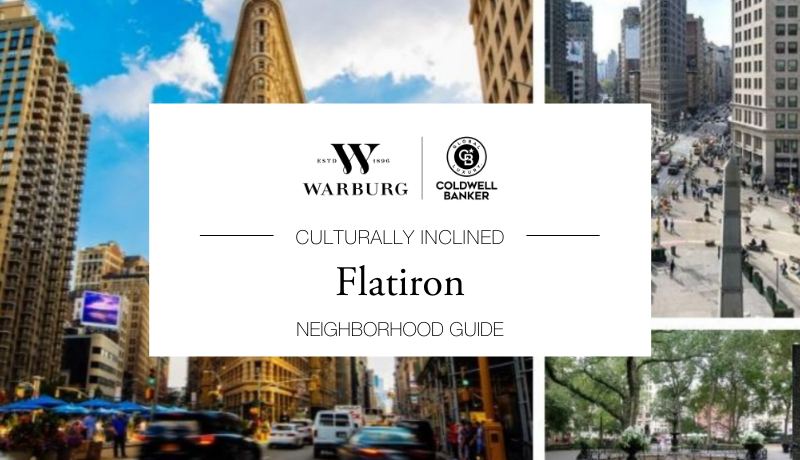 Welcome
Spring stirs a rebirth and jubilation in all of us. D.H. Lawrence in his poem calls it "The Enkindled Spring bursting up in bonfire green". Eagerly I await those tiny baby green leaves to pop. Along with watching nature create life stirs so much internal excitement in anticipation of the fireworks of colors displaying in our streets, highways, parks and homes.
Reuveni and Coldwell Banker Warburg Partnership
This spring, Coldwell Banker Warburg is birthing a new branch of business with Shlomi Reuveni to build a N.Y. luxury real estate powerhouse. Reuveni LLC will operate 'as a separate line of business' at Coldwell Banker Warburg and will focus on the sales and marketing of new development projects. Undoubtedly, "The formula of both boutique firms coming together with the Coldwell Banker platform throughout the country and internationally with their resources, their know how, their marketing and intelligence is unparalleled. In a way, this is like a start-up on huge, huge steroids. It's a beautiful concept for sellers, for buyers and for new developers" states Shlomi Reuveni.
Flatiron Neighborhood
This month Culturally Inclined, is all about the Flatiron neighborhood named after the iconic wedge-shaped Flatiron Building, originally the Fuller Building. Designed by Daniel Burnham and Frederick Dinkelberg. Additionally, the building and area namesake likeness to the black cast iron appliance once a staple in everyone's household. The triangular region contains Broadway, Fifth Avenue, and 22nd and 23rd Streets has been known as the "Flat Iron" before the building's construction. Besides, the Flatiron Building the area is best known for Madison Square Park an arboretum:
Madison Square Park is a six point two acre green space at the heart of New York City that has been public land since 1686. Over the centuries, it has played a part in the city's rich history, providing space for everything from the invention of baseball to fundraising efforts for the Statue of Liberty.
Just like New York City, Madison Square Park is a place where many different people and things come together. Surrounded by landmark architecture and vibrant businesses, it is home to some of the world's best art and horticulture exhibitions. It is a public garden, a playground, an open-air museum, a dog park, a performance venue, an eatery, an arboretum, a gathering place, and a sanctuary. It is a space that belongs to everyone, and that each of us can make our own.
The park is managed by Madison Square Park Conservancy, a non-profit that is fully funded by the community. Madison Square Park is An arboretum is a specialized botanical garden that features trees and other woody plants but may also include other kinds of plants. With over 300 trees and a rich diversity in species, Madison Square Park is proud to be officially recognized as an accredited Level 2 arboretum by the ArbNet Arboretum Accreditation Program.
Flatiron Exhibition in Madison Square Park
Spring Forward, Into Summer
April 14 – October 18, 2022
Self Guided Map
As its name implies, Spring Forward, Into Summer will feature flower displays that transition with the seasons. In spring, tulips, hyacinths, and daffodils showcase, looking at some of the first blooms of the growing season within Madison Square Park.
Spring is always a beautiful reminder of the possibility of new beginnings and fresh starts. The warmer temperature, more daylight, and the ephemerals are beginning to bloom. It's a super exciting time watching the season slowly unfold. It's the "goldilocks zone" where the snow has melted, but the tree leaves don't yet shade the ground. Without a doubt, each day is a magical surprise, and nature dazzles with its colorful show.
Flatiron Lifestyle
The Flatiron/NoMad area is a microcosm of everything that makes Manhattan vibrant. Home to businesses and residences alike, it is abuzz with restaurants and bars catering to nearly every taste and budget imaginable.
Flatiron Real Estate
Thanks to its central location and surplus of subways, Flatiron is a desirable neighborhood that offers some of the best New York attributes. Emerging from a mostly commercial real estate area in the 1980s, Flatiron is now a residential target for many buyers.
The Q1 2022 Market Report provides an economic snapshot of the Flatiron district from January through March 2022.
Flatiron saw NYC's largest office lease of the quarter with IBM's investment at One Madison. Commercial office leasing volumes doubled compared to Q4 2021 and availability rates decreased, a first since the pandemic started. Midtown South, which includes Flatiron & NoMad, saw average asking rates surpass Midtown's for the first time.
30 new ground floor retail leases were signed this quarter with the majority in the food and beverage category.
Flatiron Culture
The Flatiron/Nomad district is home to numerous hidden cultural gems. Moreover, the Center for Book Arts offers classes as well as exhibitions focusing on typography, illustration, and printing.
The Jazz Gallery presents as many as 300 jazz performances a year; the offerings of the Baruch Performing Arts Center encompass readings, dance performances, plays, and operas.
Flatiron Shopping
The Flatiron/NoMad area has come into its own as a shopping district. Along with, brands as diverse as athletic gear favorites Alo Yoga Sanctuary, Arc'type, Athleta, Bandier, HOKA, Filson, Lululemon, New Balance, Nike, and Paragon Sport.
Modern-furniture purveyor Blu Dot, Homenature, premium men's clothing Rhone, and womenswear designer Yeohlee are among those with flagships here.
Flatiron Dining
Every week, it seems, a new restaurant opens in NoMad and the Flatiron District. Vegetarian eatery Planta Queen; Comodo, which offers Latin American cuisine; David Burke's Mister French a super club, bistro Francis Staub's La Rotisserie; and Sarashina Horii, a Japanese restaurant specializing in soba, are just a few of the latest editions.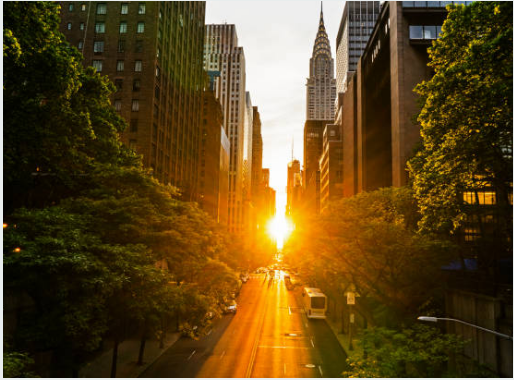 Manhattanhenge – May 29, 30
That's right, the island borough's famous grid layout once again serve as a modern-day celestial calendar. A few times each year, the sunrises and sunsets line up perfectly with the city's east-west oriented streets. Moreover, the blazing ball of the sun is framed by skyscrapers and tenements as it dips below or rises above the horizon. It's popularly known as Manhattanhenge.
The best streets to capture the event are the larger cross streets that ensure the best views of the west-northwest horizon (toward New Jersey), including 14th, 23rd, 34th, 42nd, and 57th.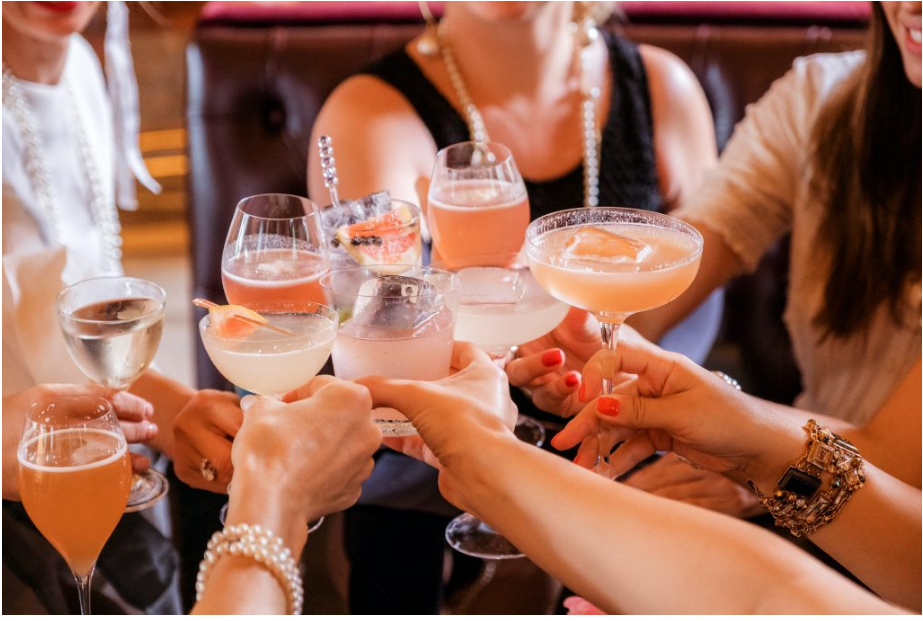 Rooftop Rosé Festival
Starting May 28th (every third Saturday till August)
Rooftop Rosé Festival is a wine and champagne festival that takes place at New York's largest outdoor rooftop garden and a fully-enclosed penthouse lounge. Moreover, this fun-packed wine festival happens every third Saturday during the entire Summer. Including, the live DJ playing your favorite beats. Apart from this, don't miss the flower walls and rosé swings to capture all your favorite content! Get your tickets here.
Culturally Inclined Past Editions