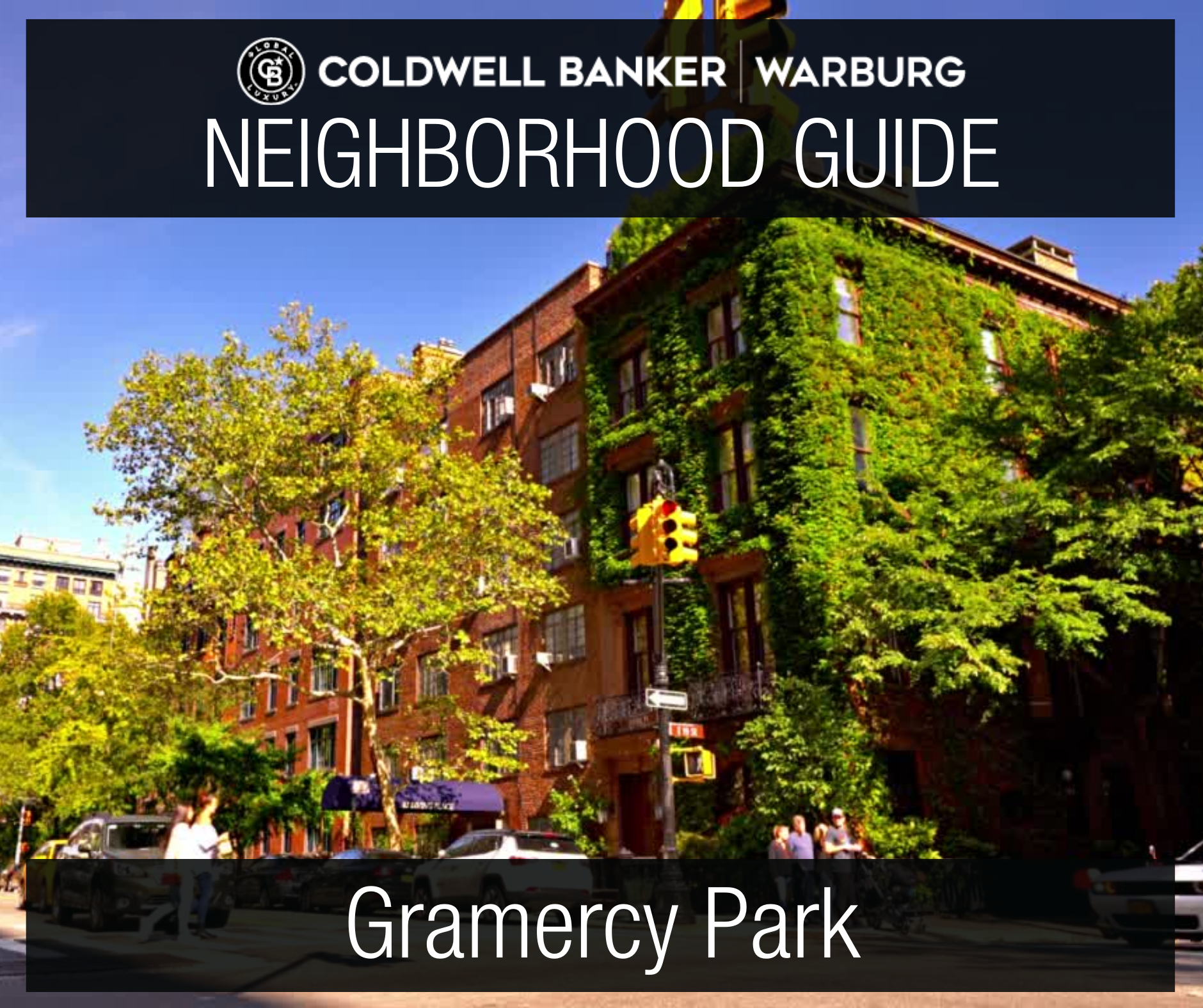 This season brings upon the striking tree's hues of oranges, yellows, purples, reds, and browns. Additionally, the many townhouses and buildings feel the spirit of the season too. Particularly, as you stroll through Gramercy admiring the classic and historic townhouses. You will be enveloped by the mystique and charm of the neighborhood. Moreover, only residents of the 39 buildings surrounding Manhattan's only private park have keys to unlock the gates. The park is a serene oasis for the lucky key-holders, nonetheless wonderful to admire as you pass by. Besides this edition of culturally inclined, my
website
has some Gramercy community and restaurant suggestions and active listings to explore.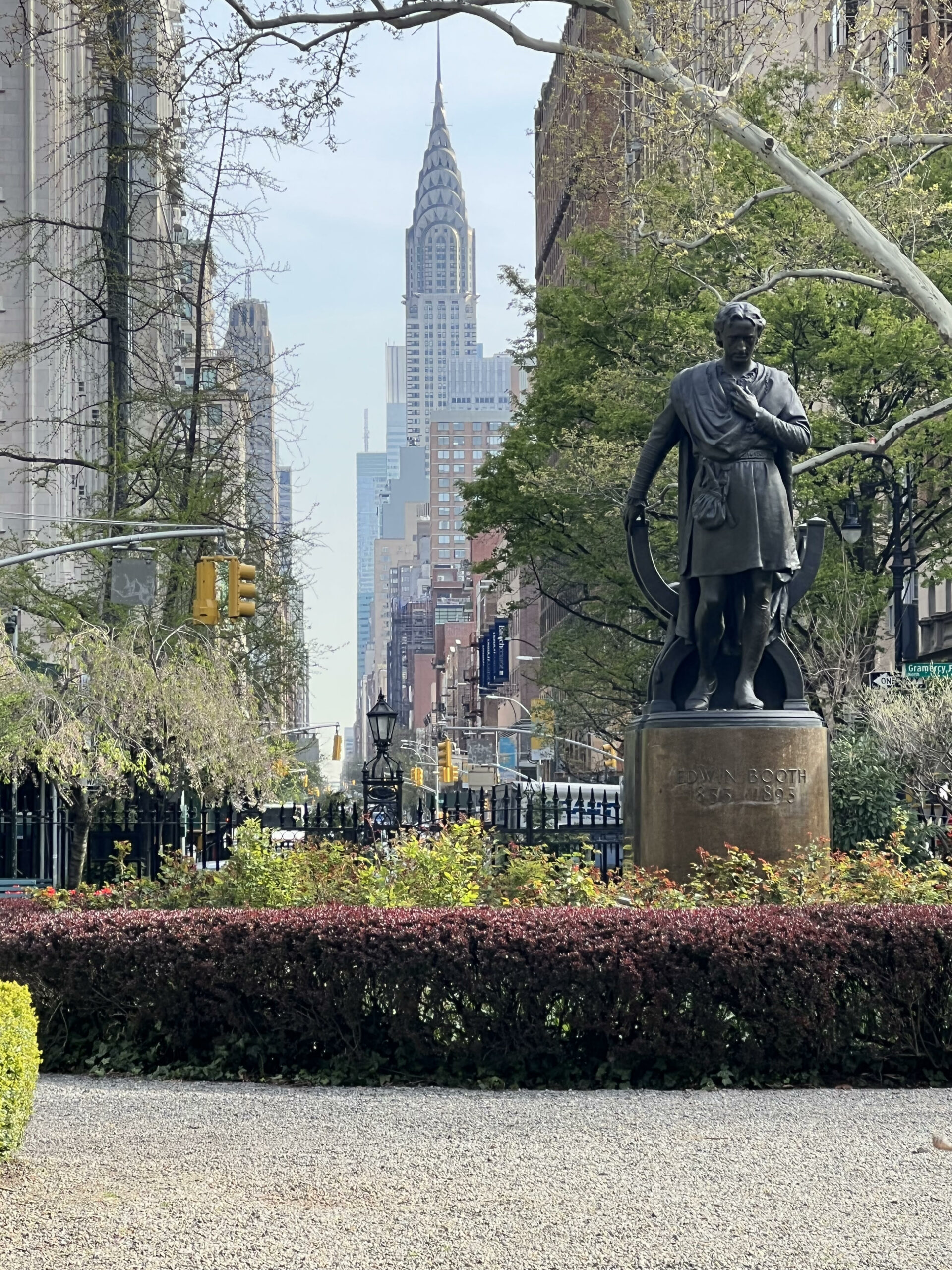 Gramercy Park Border
The townhouses that border the park are some of the oldest in the city. Importantly, among the former residents are well-known architect Stanford White and author Oscar Wilde. As you stand on Irving Place directly center of the park and look North you will view the Empire State building in the distance. A perfect spot for a photo op. Gramercy's historic and charming neighborhood is conveniently located near several Parks: Stuyvesant, Madison Square, Gramercy, and Union Square. Celebrated restaurants, shops, and schools highlight the surrounding brownstone-lined blocks. Savor this edition of Culturally Inclined for culture, lifestyle shopping, real estate, and dining inspiration.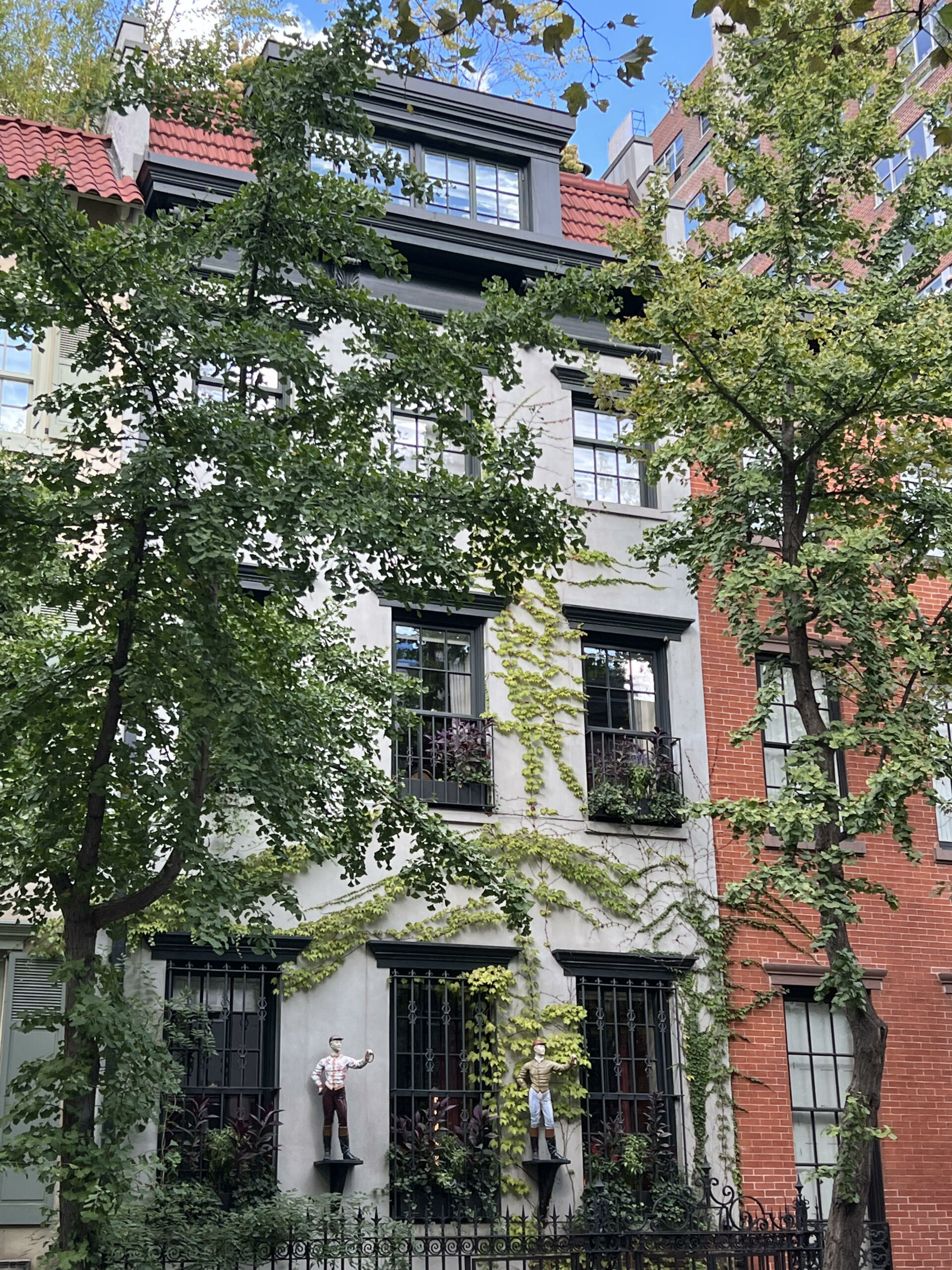 Block Beautiful – East 19th Street
East 19th is known as "Block Beautiful." Furthermore, if you love architecture and history, this block is for you. You will feel like a time traveler as you meander through "block beautiful". The picturesque little "block beautiful' is a mixed bag of houses on 19th Street between Irving Place and Third Avenue.
The block was an informal colony for artists and writers in the 1920s and 1930s, such as author Ida Tarbell, painter Cecilia Beaux, and sculptor Zolnay. Apart from this, music critic and novelist Carl Van Vechten lived at 151 East 19th Street and with his neighbors, painters George Bellows and Robert Chanler threw wild parties, about which Ethyl Barrymore commented, "I went there in the evening a young girl and came away in the morning an old woman."
Furthermore, Frederick J. Sterner, the architect who began the revival of the block in the early 20th century, lived at No. 139, which he coated with stucco and decorated with colored tiles. A few other houses on the block have similar stucco, and some have unusual artistic touches like the pair of jockey statues at No. 141 and the nuzzling giraffes above the door at No. 149.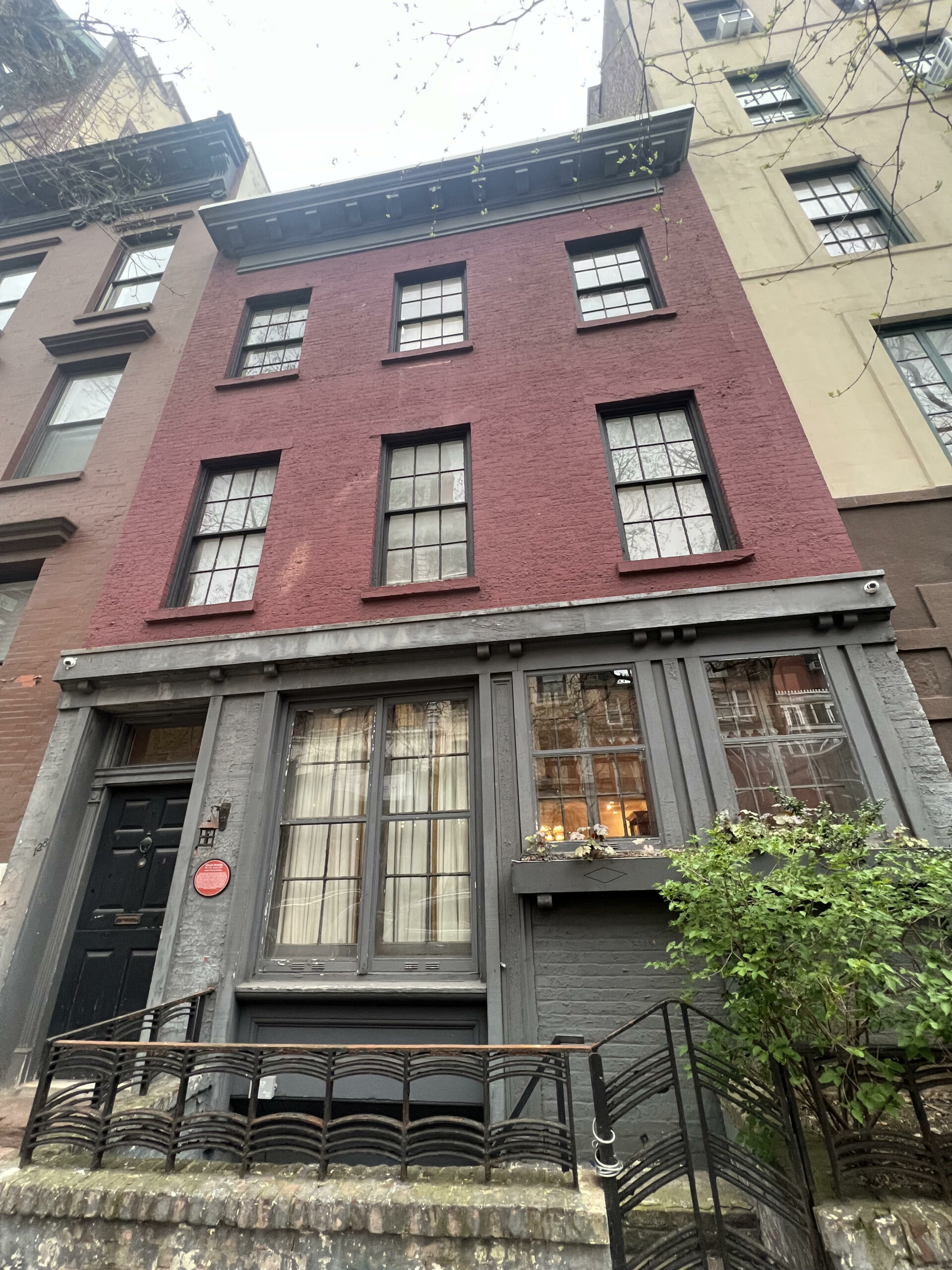 Lincoln Kirstein
Lincoln Kirstein lived at 128 East 19th Street, a historic landmark. Furthermore, he was one of the founders of the American ballet tradition. With George Balanchine, Kirstein created the School of American Ballet in 1934. As well as that Kirsten served as its President for 40 years. Additionally, Kirstein was a supporter of modernism across the arts. In 1928 Kirstein co-founded with John Walker III and Edward M.M. Warburg, the Harvard Society for Contemporary Art. This group led, the following year, to the founding of the Museum of Modern Art. Not only, a scholar, writer, and outspoken critic. Kirstein authored more than 500 articles, poems, reviews, books, and essays and the visual and performing arts, history, and literature. And if that is not enough he founded the Dance Archives at New York's Museum of Modern Art (1940, as well as Dance Index Magazine, of which he was editor from 1942 to 1948. His many honors include the Presidential Medal of Freedom and the National Medal of Arts.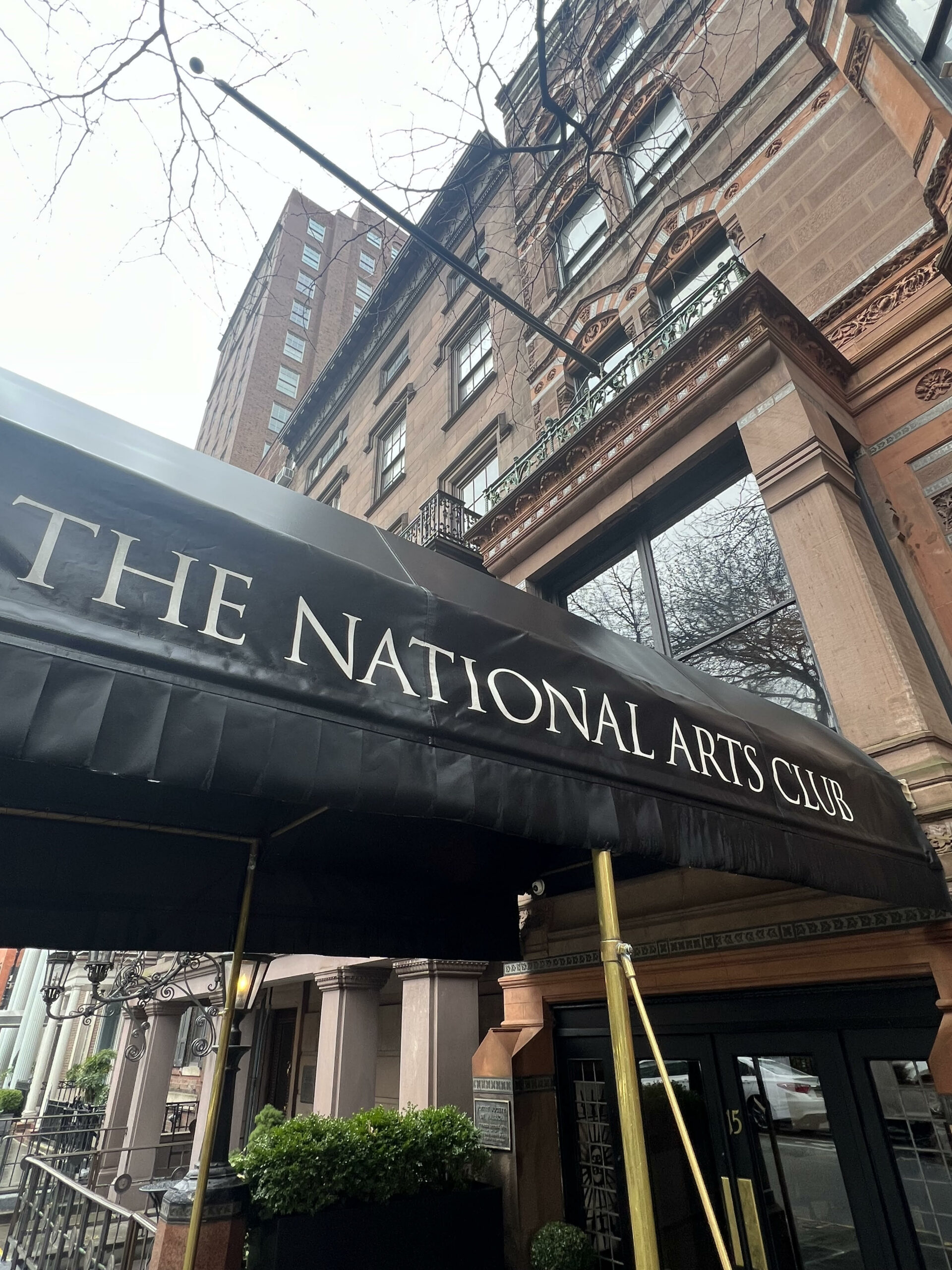 National Arts Club – 15 Gramercy Park
Also, swing by the gorgeous National Arts Club showcasing arts, theater, literary, and music events. The club was founded in 1898 by author and poet Charles De Kay to "stimulate, foster, and promote public interest in the arts and to educate the American people in the fine arts". In the mood for a rambling weekend take a self-guided tour of the area. The Gramercy enclave takes you back in time to a very beautiful time in NYC. It is a must-visit.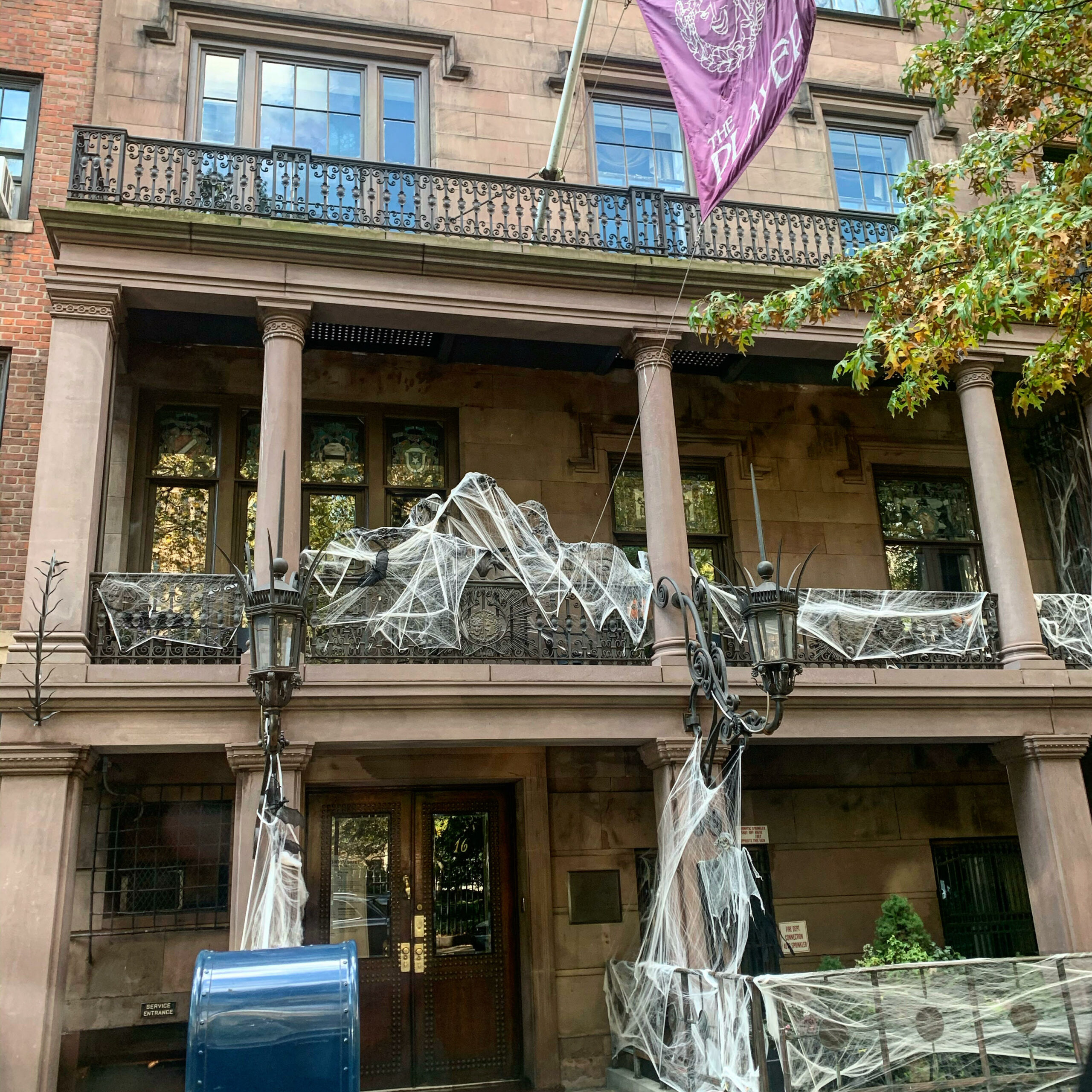 Players Club – 16 Gramercy Park
The Players is a club of artists and art lovers. The Players is a private social club founded by the noted 19th-century Shakespearean actor Edwin Booth. In 1888, Booth purchased an 1847 mansion, reserved an upper floor for his residence, and turned the rest into a clubhouse.
"We do not mingle enough with minds that influence the world," Edwin Booth said of his fellow actors. "We should measure ourselves through personal contact with outsiders…I want my club to be a place where actors are away from the glamour of the theatre."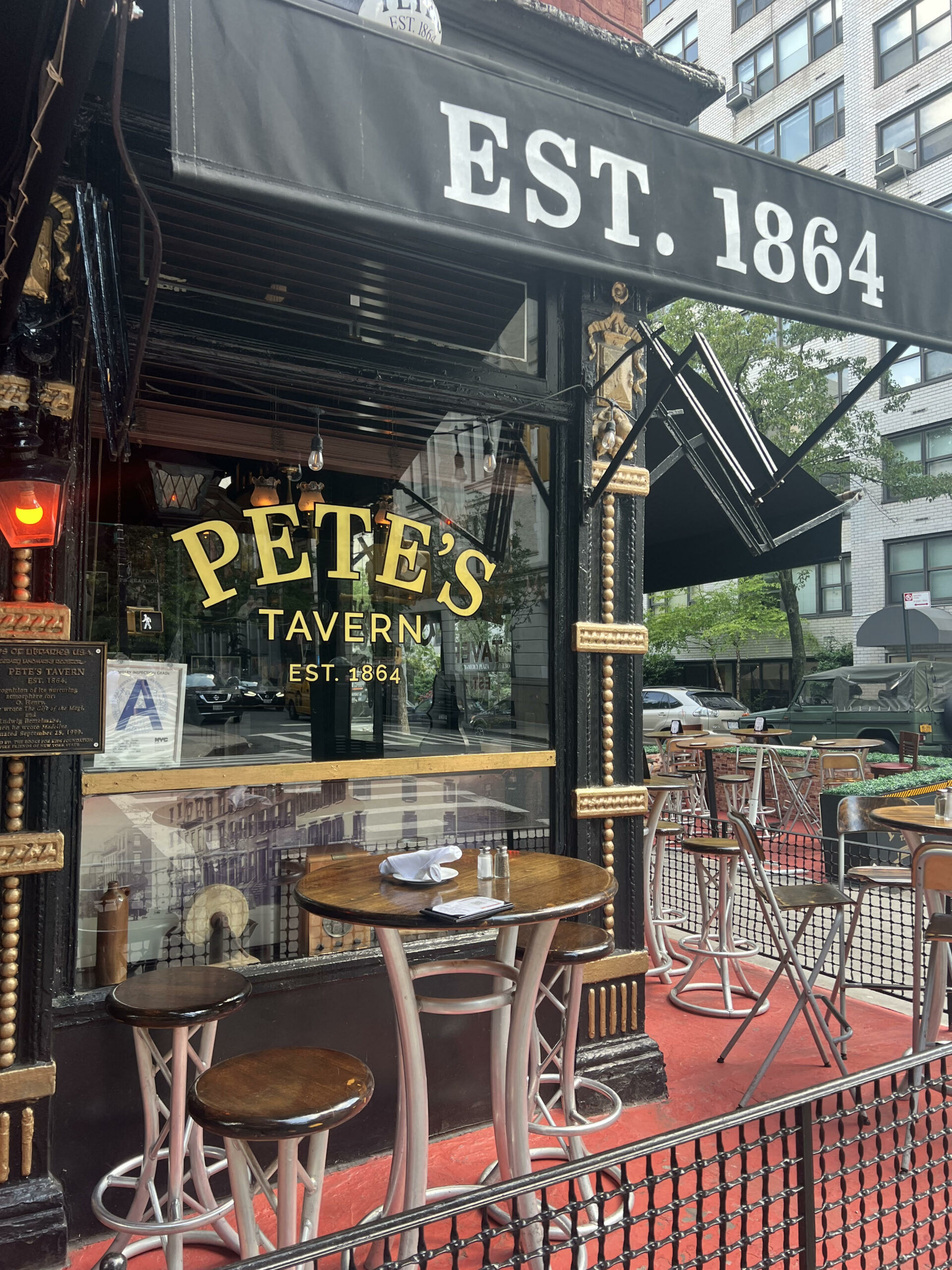 Favorite Gramercy Spots
Gramercy is just East of Chelsea and so I frequent Gramercy a number of times during the week. Given my close proximity to the neighborhood, one of my favorite quick stops is for homemade gelato at Caffè Panna on Irving Place. An Italian-inspired ice cream and coffee shop with daily changing flavors. So of course, I need to try them all. I tell everyone to check out this favorite trendy go-to spot!
I am a pot-pie lover since I was little. Without a doubt, Friend of a Farmer is perfect for brunch or a classic pot pie. The quintessential meeting spots for a hamburger, beer, and lots of historical lore are Old Town and Pete's Tavern. Additionally, for a classic date night or dinner with the family try Casa Mono a Michelin-starred Spanish restaurant. Another option is Cafe Salmagundi named after the satirical periodical created by Washington Irving in the early 1800s is a wonderful Korean-inspired dinner spot. As well as, Paul & Jimmy's family Italian restaurant in the neighborhood for over 70 years.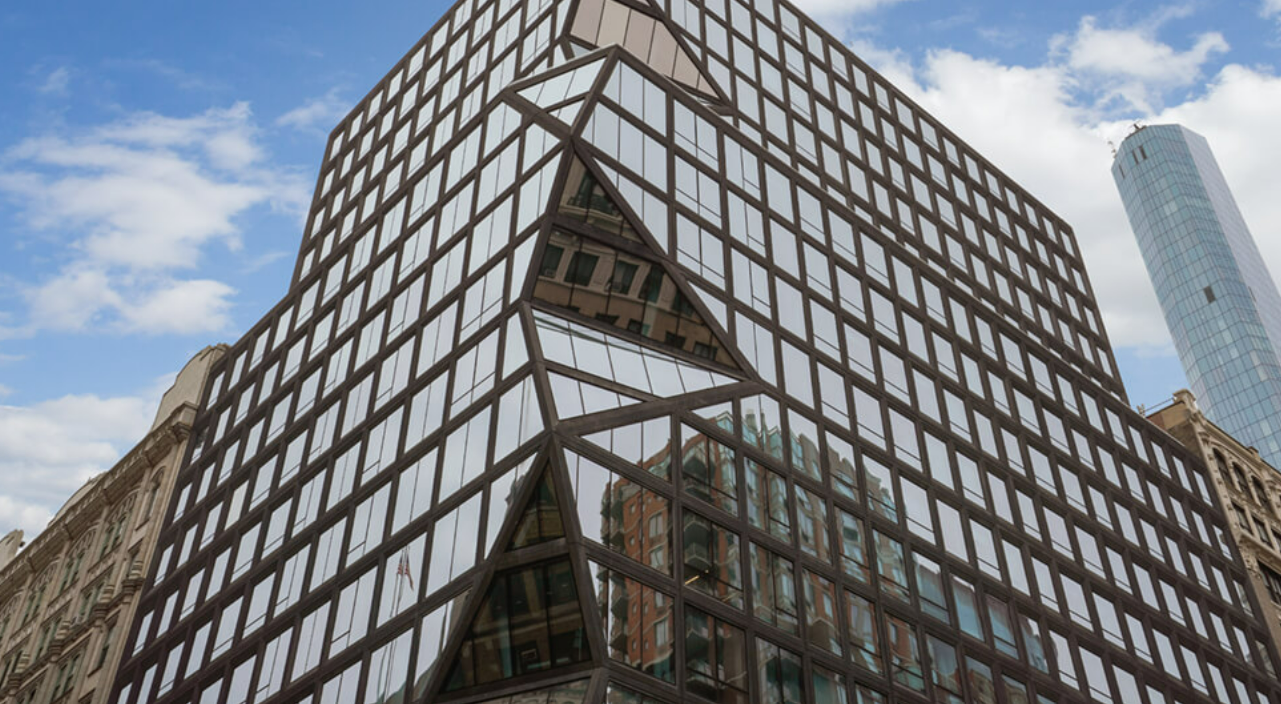 Gramercy New Developments
Among The Gramercy neighborhoods, the historic enclave has some exciting sought-after new developments too. Notably, Toll Brothers 121 East 22nd Street comprises 140 condo units and has 14% remaining (19 units). 200 East 21st Street comprising 67 units has 15% remaining (10 units). Gramercy 1860 on 327 East 22nd Street comprising 11 condo units has 82% remaining (9 units). The Edison Gramercy comprising 54 condos has 15% remaining (9 Units). Lastly, the prewar Gramercy Square comprising 49 condo units has 13% remaining (units).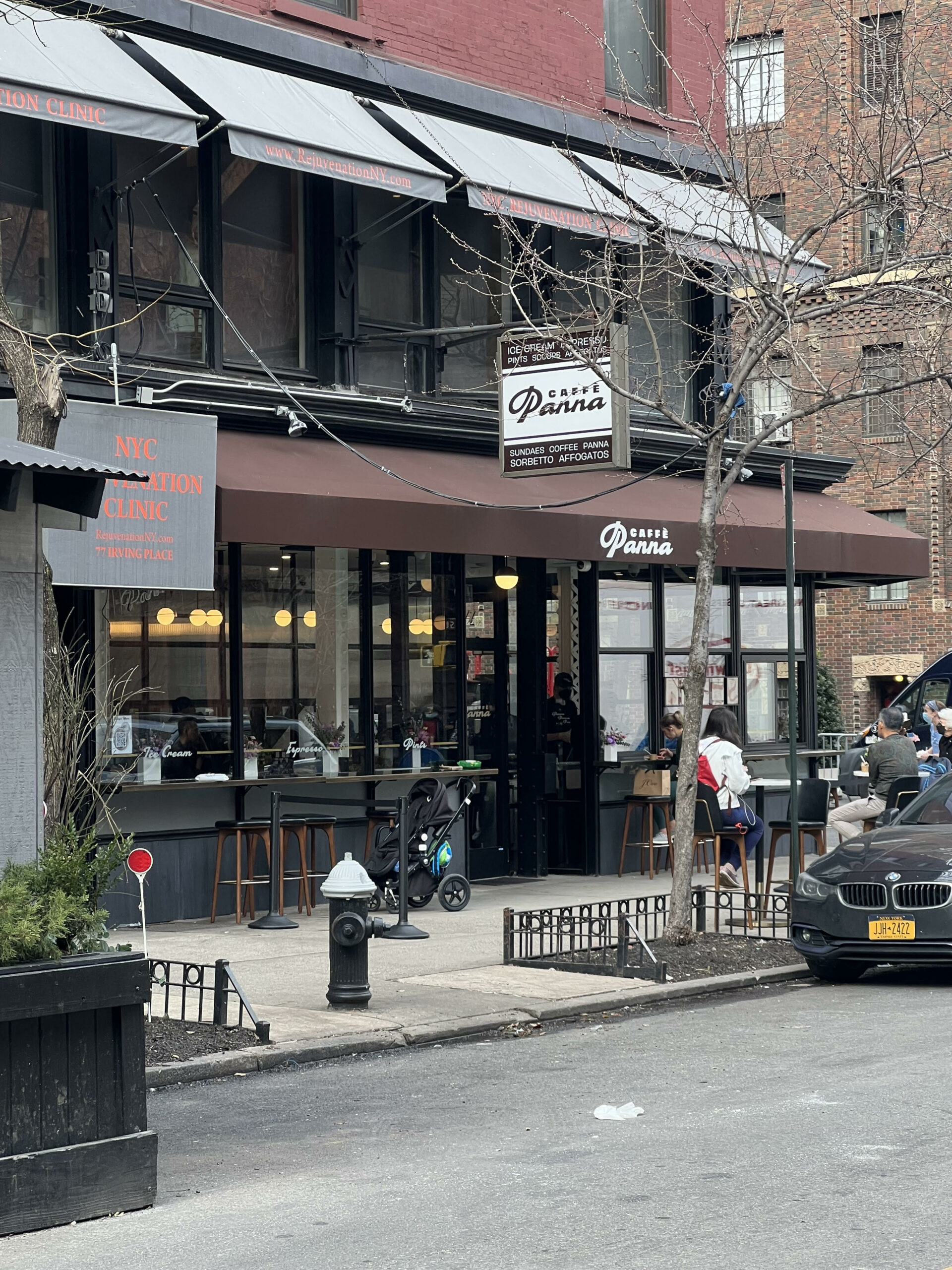 Let's Connect
I am here to answer any real estate questions or referrals you might have. Additionally, I can be reached over the phone for a socially distant coffee/tea date at Lady Mendel's Tea Salon or one of many Prince Tea Houses around the City. Excited to hear what's happening in your life or on your mind. I sincerely appreciate my valued existing and future clients. Thank you for your positive feedback, referrals, and interest in Coldwell Banker Warburg. I am grateful and work very hard every day to meet your need and exceed your expectations.