Since the pandemic, there has been a broadening gap in price and time on the market between units that need work and units that are move-in ready. While there have always been buyers who want to buy a "wreck" and get excited about a project. Consequently, we know that renovations have now increased in cost, hurdles, and delays. In this Interview Series, we sit down with experts throughout the real estate field. In an Interview with owners Megan and David at Crafted Interiors, one of our favorite design/build contractors, to discuss the current market and what buyers can expect. All photos are their work.
While purchasing a unit that needs renovation is not for everyone. The project can be successful (and even fun) with the right team! Thank you to David and Megan at Crafted Interiors for sharing their expertise!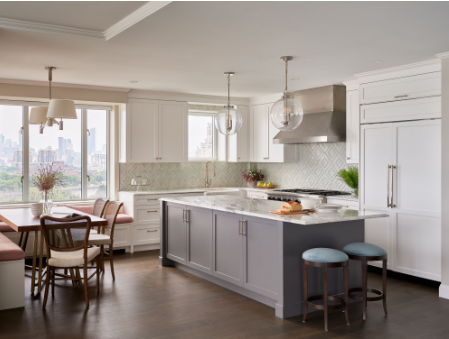 First, tell us your business model (design/build) and background.

Crafted Interiors specializes in a full-service approach to gut renovations of condos, co-ops, and townhomes in NYC. Our sweet spot is Design + Build, where we provide Architecture, Interior Design, Project Management & Construction services for a seamless project approach. I (Megan) began my career with a degree in Interior Design and obtained my Architectural License after working for SOM & STUDIOS Architecture. David's educational background includes a bachelor's in Business Finance and an MBA in Finance. We have 36 dedicated and loyal employees.

Let's discuss construction costs. General Conditions and Overhead can be surprisingly costly. What items go into these lines?

Crafted Interiors includes the following in their General Conditions and Overhead: Protection materials and labor, set-up and removal of temporary sink and/or toilet if required, provisions for employees on the job site such as drinking water & cleaning supplies, removal of debris from the job site via licensed demolition carting company, allocation of overhead expenses such as rent, software, storage, etc., and dedicated project management.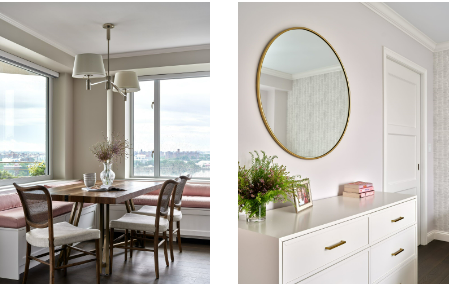 What unexpected scope should an owner expect to encounter due to building requirements and unforeseen conditions?

We always ask for a copy of the building's Alteration Agreement before providing a project estimate so we can be on the lookout for any specific building requirements that might impact project costs. Examples of such requirements include:
Soundproofing when installing new flooring
Replacement of plumbing branch lines
Building work hours
Daily cleaning fees or elevator operating fees due to the building
Limitations on project durations
Unforeseen site conditions encountered during construction include deteriorated subfloor conditions and building structural members in unanticipated locations. Another situation we recently experienced was a request by the building Superintendent to remove a wall. The reason for the request was so the building could replace sections of risers within that wall during the project. The building covered the cost of the riser replacements. Unfortunately, the cost of removal, disposal, and rebuilding of the wall landed on the Shareholder.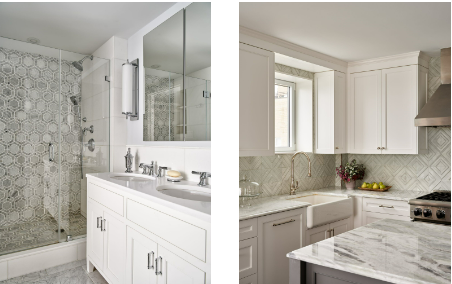 Why has construction pricing doubled in the past year – what factors besides fuel are driving this increase?

We haven't seen a dramatic increase, but strong consumer demand and lack of labor and raw materials have greatly impacted the cost of finished materials. Raw materials costs for steel, copper, and wood have also increased significantly because of increased demand that a lack of manufacturing labor cannot keep up with.

Should we expect pricing to come down – is it better to wait a year or two?

Given the backlog of work that most reputable firms have under contract and extended lead times of many materials, it is highly unlikely that costs will ease over the next year. We would anticipate that price increases should slow and go back to a normal rate; however, we would not expect the cost of finish materials and/or labor to go down unless there is a major event.

Any items an owner can benefit from by purchasing themself?

It's not a good idea. We used to allow clients to purchase their materials, which often resulted in headaches for both parties and change orders. We had a client on Madison Avenue who supplied the flooring our team installed. When he saw the boards' poor quality and stark contrast, he was extremely dissatisfied and had to pay to have it removed, and new flooring reinstalled. We also had a client supply his plumbing fixtures with PVC drains, which isn't code-compliant in NYC. Again, the multiple site visits from the plumber resulted in change orders. We take the stress away by managing lead times, shipping delays, delivery schedules, quality control issues, etc.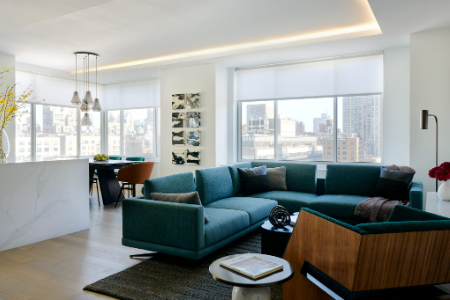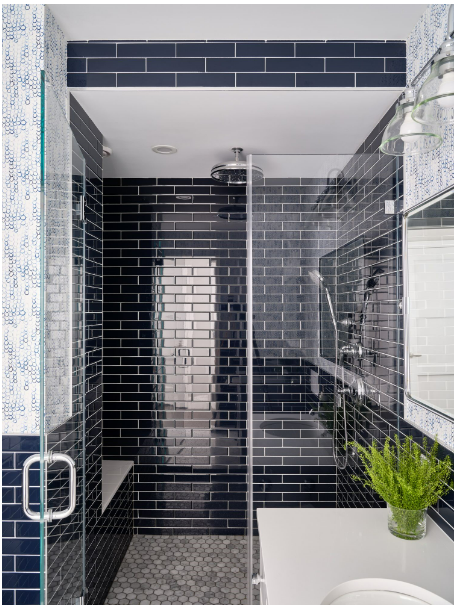 Let's move on to some guidance for buyers interested in a unit that needs work. How can a potential buyer determine if a wall is structural or can be removed? Particularly in an older coop with interior masonry partitions?

Despite being constructed of a heavy block material called Pyrobar, very few walls within apartments in prewar coops are structural. Still, other considerations need to be considered, such as locations of plumbing risers, gas risers, and columns. We generally start our investigation by reviewing plans of the apartment and any others in the same building line. A site visit is the next step to further investigation by looking for column and beam locations. Probing would also be performed after closing.

Many buyers prefer prewar buildings for their gracious layouts and ceiling heights. In your opinion, what are the tradeoffs between prewar and postwar (say the 1960s-1990s)?

One of the primary advantages of moving into postwar buildings is larger windows & more natural light than the smaller prewar windows. Also, postwar buildings generally offer a blank slate for our clients to add their design style.

The floor slabs in post-war buildings are more structurally sound – they are made of reinforced concrete and are usually 6 inches thick. In prewar buildings, the floor slabs are generally 4 inches thick, and the concrete is a very lightweight mix.

However, the demising walls between units in prewar are much denser than in postwar. Prewar demising walls are usually made of 2 layers of gypsum blocks. Postwar walls are sometimes as thin as 1 5/8" and don't always have insulation. There can be a lot of sound transfer between these units. We can alleviate this by adding insulation at the expense of a loss of a few inches of space.

Advice to buyers looking at postwar buildings, but who want the pre-war aesthetic?

Our recently completed project on East End Avenue is a perfect example of this design challenge. Our clients fell in love with the views of the East River from their postwar co-op but wanted it to feel more like the classic NYC prewar buildings in the neighborhood. Adding molding detail and symmetrical proportions is a great way to achieve this look. To make it feel appropriate for a newer building, we always pick molding profiles and color palettes with a more contemporary feel. We create a focal point with molding detail in the living space, selected prewar-inspired interior paneled doors and baseboards, and chose a contemporary color palette of charcoal grey and crisp white, paired with navy greens and soft pinks.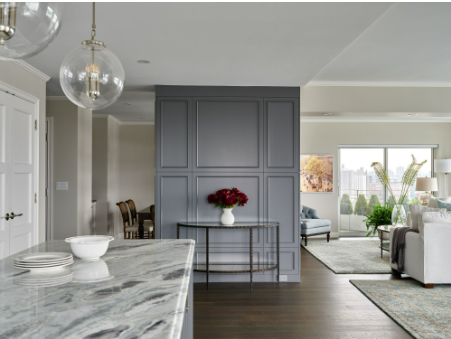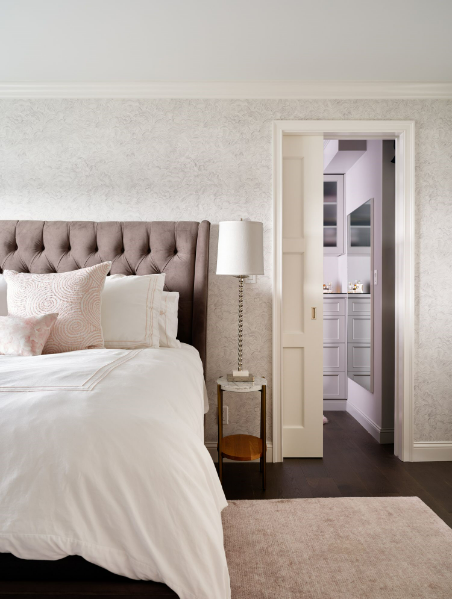 A reasonable ballpark to use for complete gut renovation ($ per SF, let us know what assumptions you are including)?

Our full-scope gut renovation projects generally start in the ballpark of $600/square foot. That ballpark encompasses the full capacity of our team to provide the following: Architecture & Design, Project Management, Labor & Finish Materials, including appliances, doors, tile, etc.

Infrastructure changes and upgrades such as structural work to add stairs, new windows, increasing electrical capacity, adding central air conditioning, etc. would increase costs. Bespoke custom design details also increase the budget accordingly.

Does it make sense for a potential buyer to bring you in to provide an estimate on an apartment they like?

We are always happy to schedule a complimentary 30-minute call with a potential buyer. Should the client wish to engage us for additional support during their search, we are available for on-site consultations and estimates.

Finally, Crafted Interiors "sweet spot" – a type of renovation you are most cost-effective at and preferred architectural style?

Our sweet spot is a more contemporary style balancing clean lines and textures. If we had to label it, we're most passionate about designing spaces with a modern or transitional vibe.