Manhattan Market supply
The Manhattan Market Report for the week ending November 11th, Supply closed out at 7,501 and Pending Sales at 2,584, maintaining the market pulse in buyer leverage territory at .34%
Market Pulse
The market pulse measures the ratio of supply and demand seems to continue to evidence the beginning of the buy-side leverage peaking. Continue looking for a "hockey stick" formation before the curve heads upward. The weekly supply is down and stands at 285. The weekly contract signed is down too and stands at "185". Off Market is 213 listings. Some sellers capitulate and reduce list prices, but many choose to rent their property or remove the listing from the market altogether.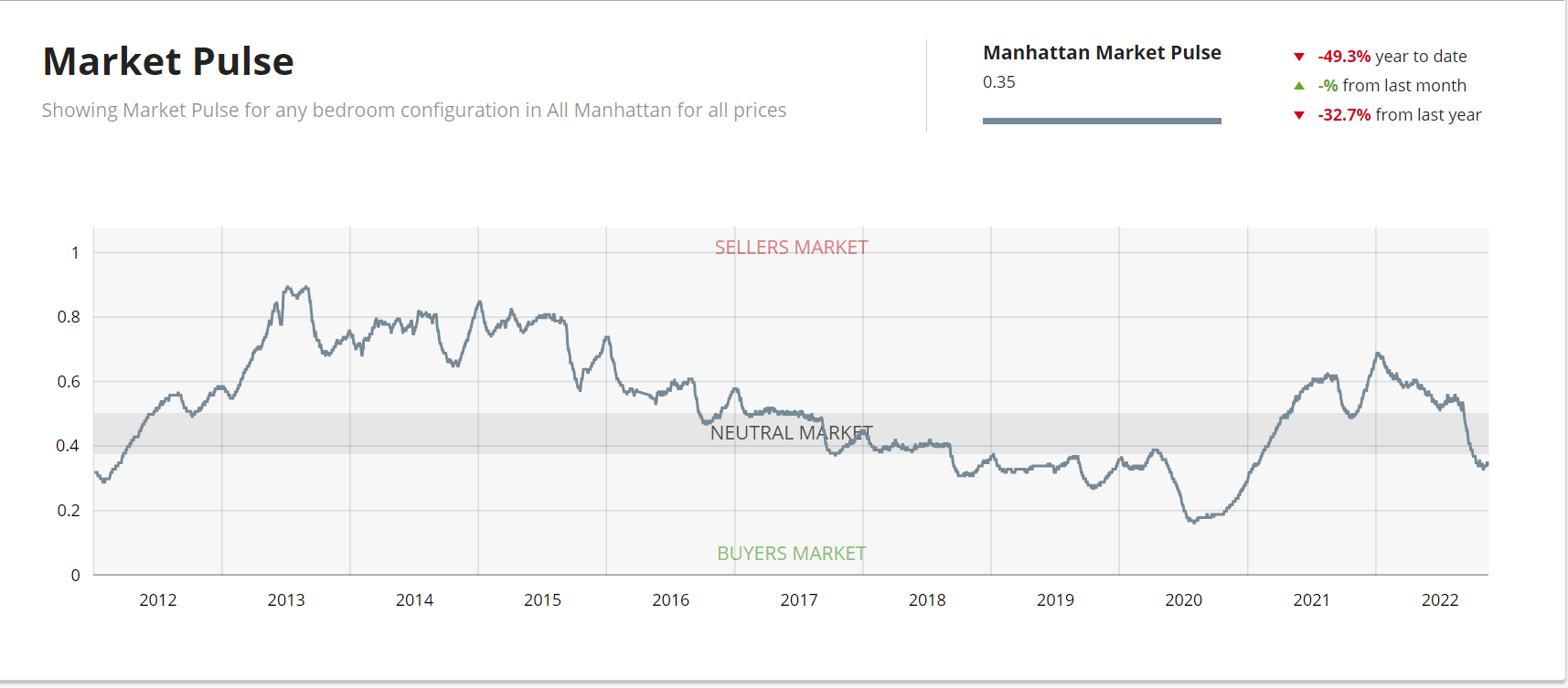 Mortgage Rates Tumble
Mortgage rates have fallen in response to the data indicating inflation may have peaked. As Freddie Mac noted: "While the decline in mortgage rates is welcome news, there is still a long road ahead for the housing market". The Federal Reserve will continue to maintain high-interest rates to contain inflation. Consumers will continue to feel the heat.
Monthly Contract Activity
The Manhattan monthly contract activity is slightly below historic averages.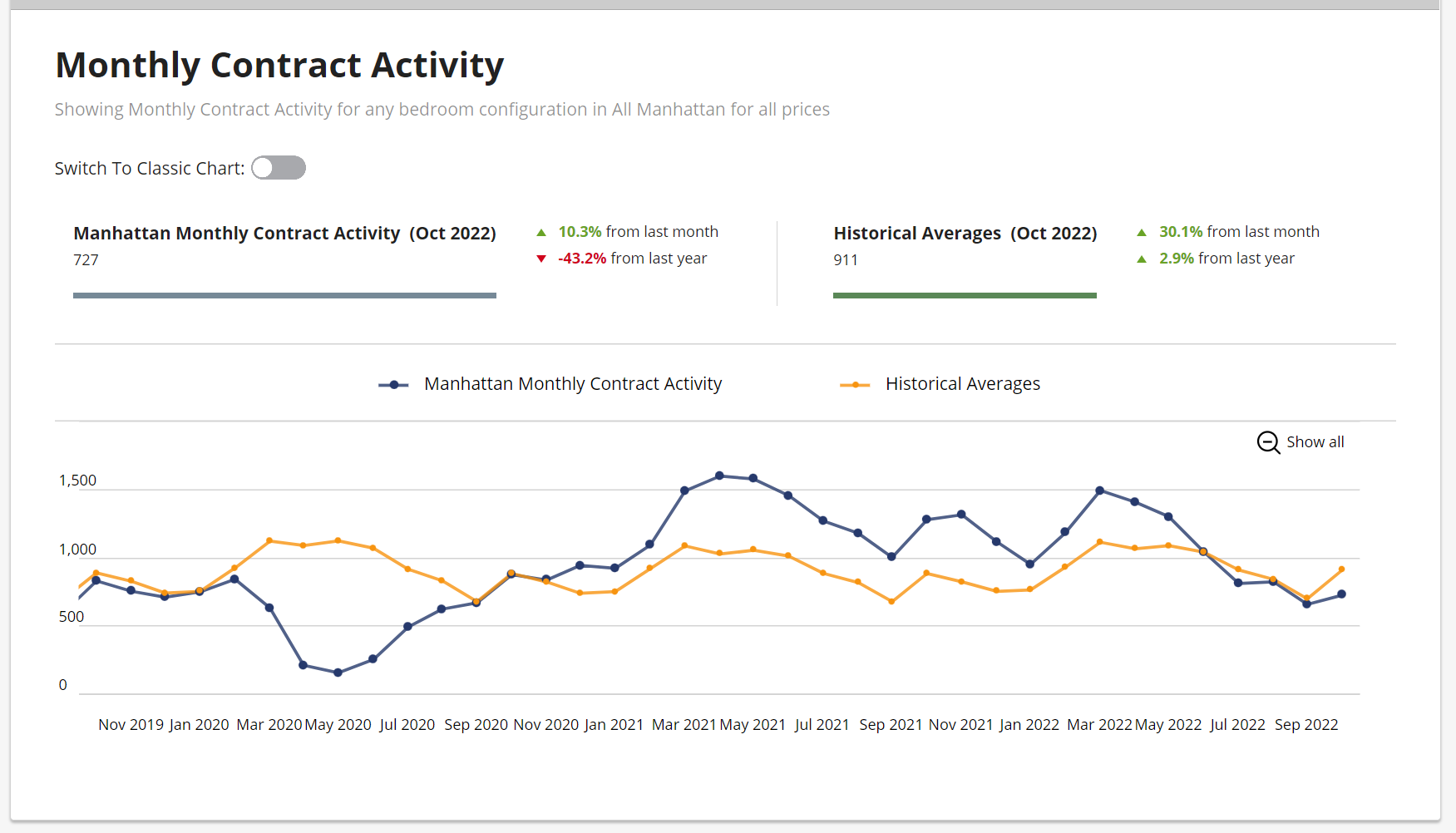 Sponsor Sales
The boro saw a decline in sponsor contacts last week from 21 to 15. Deals across 13 buildings totaled $66,680,990, with units averaging $4,445,399 (+25%) and $2,049 (-3%).
The Hayworth reported 3 contracts: a 2-bed asking $3.3M and 3-beds asking $3.4M and $5M. Sales commenced 5 months ago and 9 of 60 units are in contract.
111 West 57th reported a deal that was also the week's highest priced: a 3-bed asking $16.5M. The Billionaire's Row tower is 35% sold.
180 Leonard signed a 1-bed asking $1.6M.
130 William reported a 3-bed that was asking $6.9M. This brings the condo to 87% sold with sellout expected in about 9 months at the current pace. Prices range from $701K-$20M.
Other educational articles about the market and your home search are under Karen's Blog.