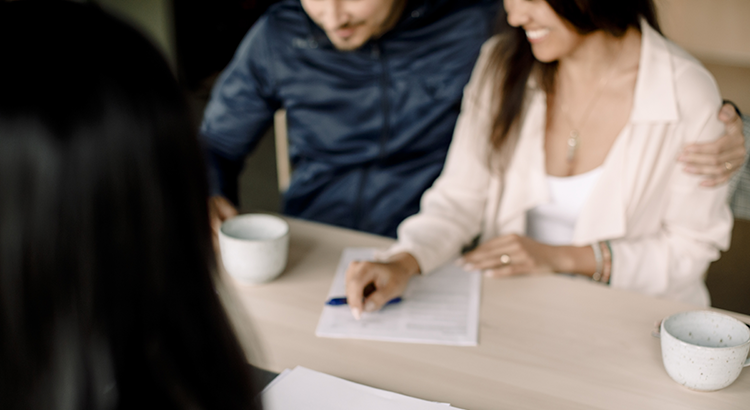 If you're planning to buy a home this year, one of the first steps on your journey is getting pre-approved. Especially in today's market when mortgage rates are higher than they were just a few months ago, getting a mortgage pre-approval can be a game changer. Here's why.
What Is Pre-Approval?
To better understand why pre-approval is key, it's important to know what pre-approval is. The Mortgage Reports explains it like this:
"When you're ready to take the leap into homeownership, your first step is mortgage preapproval. . . . A mortgage preapproval is when a lender determines you're qualified for a home loan. Your preapproval letter shows the maximum loan amount you're approved for (your home buying budget), as well as the specific interest rate and loan term you can expect."
As part of the pre-approval process, a lender will look at your finances to determine what they'd be willing to loan you. From there, your lender will give you a pre-approval letter for you to achieve an understanding of your true price range, how much money you can borrow, and what your interest rate may be. That can make it easier when you set out to search for homes because you'll know your overall numbers. And with mortgage rates rising and impacting affordability, a solid understanding of your numbers is even more important.
Pre-Approval Can Signal You're a Serious Buyer
Another added benefit is that pre-approval lets the seller know you're qualified to buy their house. A recent article from realtor.com notes:
". . . getting pre-approved can actually improve your chances of falling into the sellers' good graces, and you'll want to get it done as early as you possibly can in the home-buying process."
Even though bidding wars are easing this year as the market shifts, preapproval is still an important part of making a strong offer. Prospective buyers whose income, assets, and credit scores are reviewed by a lender help a seller feel more confident that the deal will make it to the closing table. This approval by the lender demonstrates you're serious about their home and that you're a financially qualified buyer.
Key Takeaway
Getting pre-approved for a mortgage is critical. It helps you better understand what you can borrow and shows sellers you're serious about purchasing their home. Connect with a local real estate professional and a trusted lender so you have the tools you need to succeed as a homebuyer in today's market.