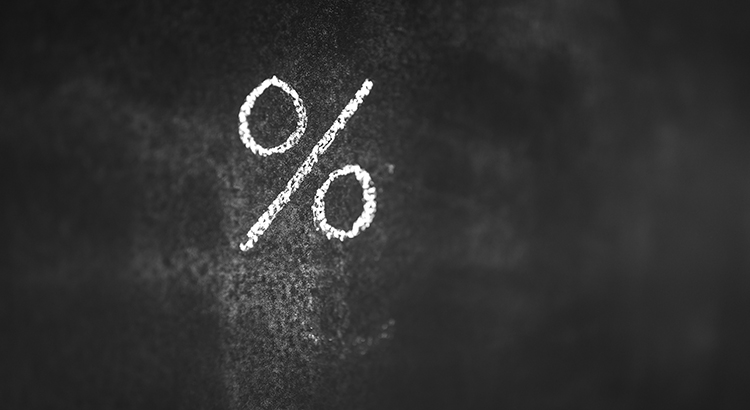 Mortgage rates have increased significantly in recent weeks. And that may mean you have questions about what this means for you if you're planning to buy a home. Here's some information to help you make an informed decision when setting up your homebuying plans.
The Impact of Rising Mortgage Rates
As mortgage rates rise, they impact your purchasing power by raising the cost of buying a home and limiting how much you can comfortably afford. Here's how it works.
Let's assume you want to buy a $400,000 home (according to the National Association of Realtors, the median-priced home is $389,500). If you're trying to shop at that price point, keep your monthly payment about $2,500-2,600 or below. Your purchasing power can change as mortgage rates climb (see chart below). The red shows payments above that threshold, and the green indicates a payment within your target range.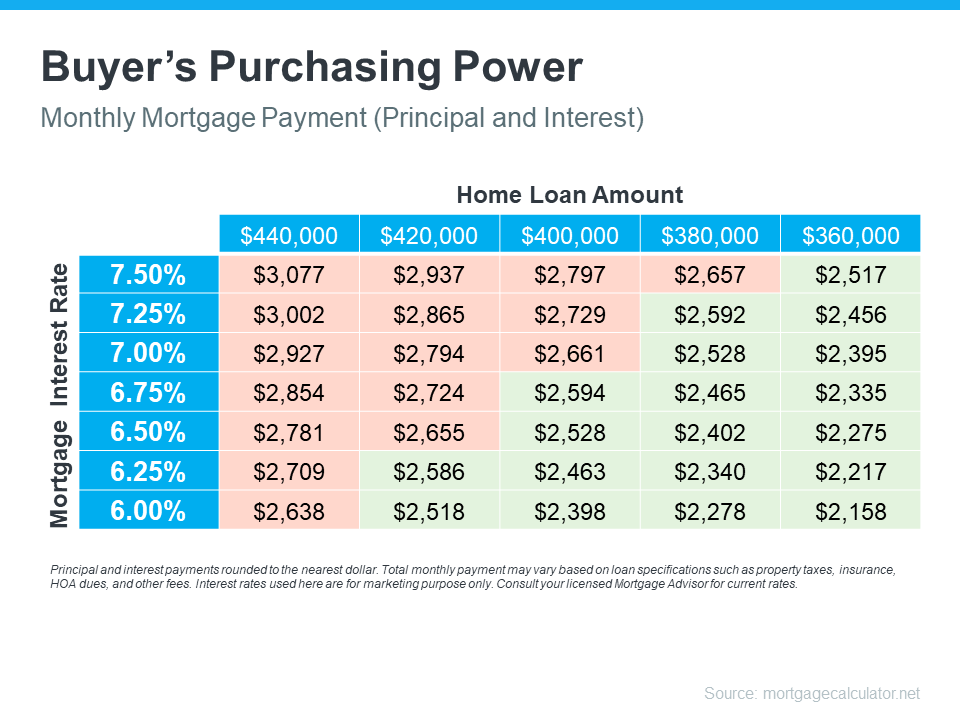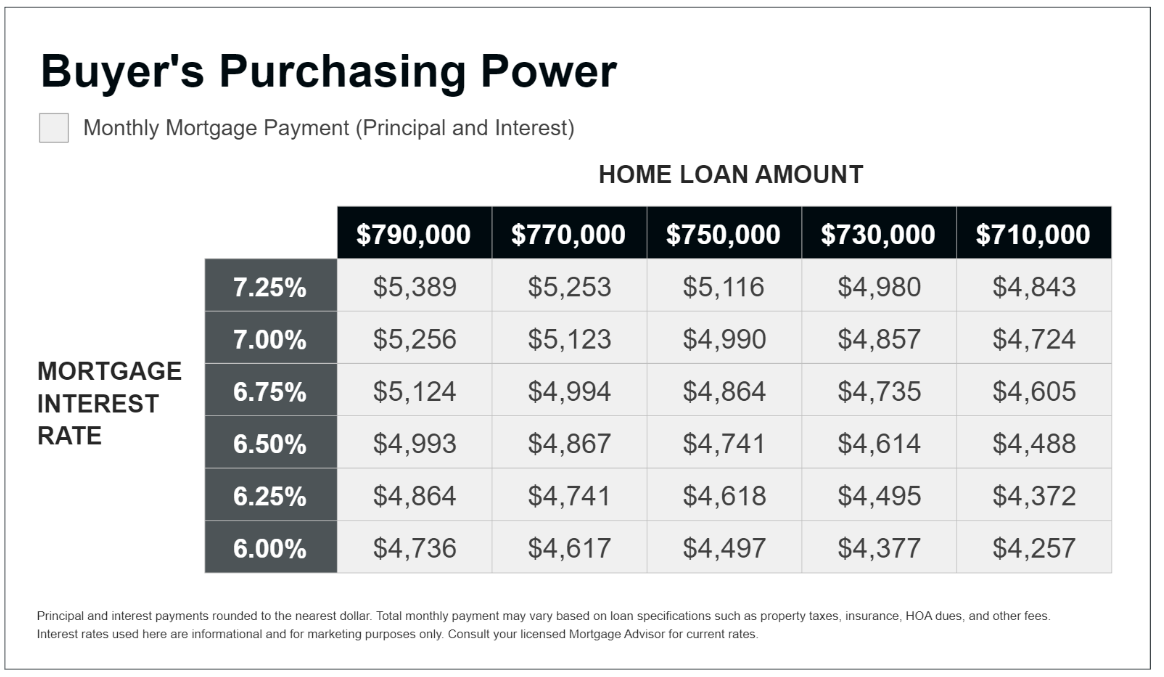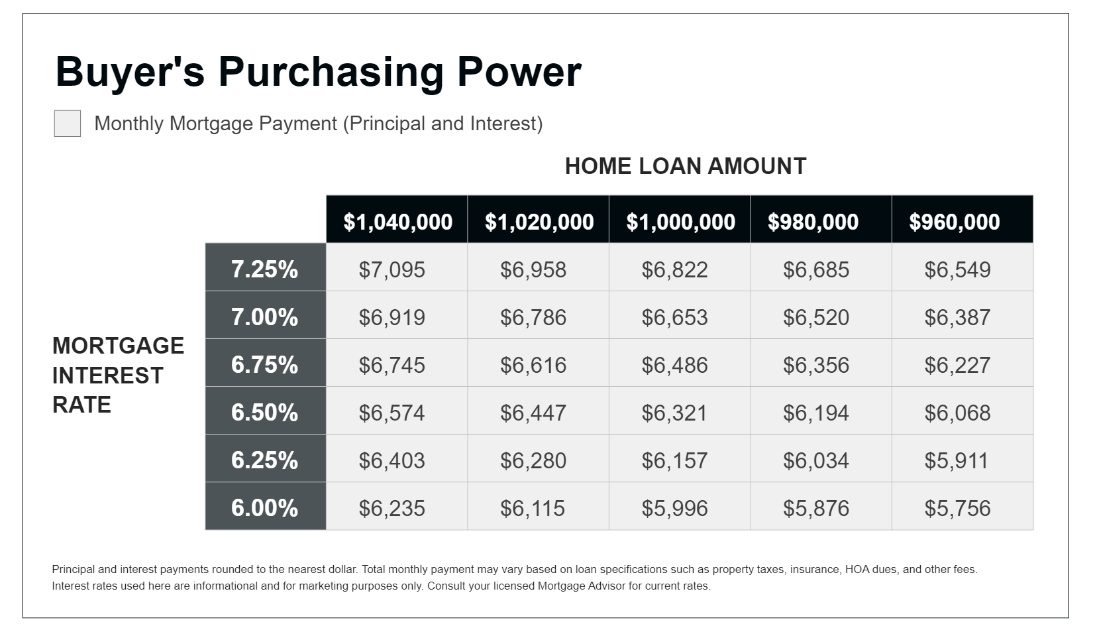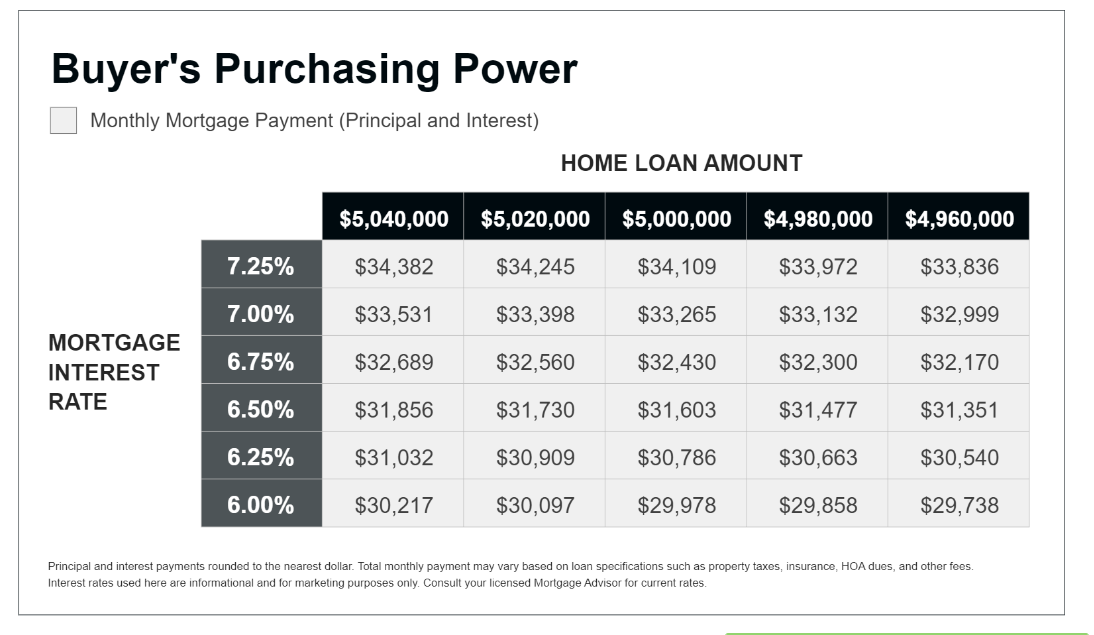 As the Mortgage Rate.net chart shows, as rates go up, the amount you can afford to borrow decreases, and that may mean you have to look at homes at different price points. That's why working with a real estate advisor is important to understand how mortgage rates impact your monthly mortgage payment at various home loan amounts.
Are Mortgage Rates Going To Go Down?
The rise in mortgage rates and the resulting decrease in purchasing power may leave you wondering if you should wait for rates to go down before making your purchase. Realtor.com says this about where rates could go from here:
"Many homebuyers likely winced . . . upon hearing that the Federal Reserve yet again boosted its short-term interest rates by three-quarters of a percentage point—a move that's pushing mortgage rates through the roof. And the already high rates are just going to get higher."
So, if you're waiting for mortgage rates to drop, you may be waiting for a while as the Federal Reserve works to get inflation under control.
And if you're considering renting as your alternative while you wait it out, remember that's going to get more expensive with time too. As Nadia Evangelou, Senior Economist and Director of Forecasting at the National Association of Realtors (NAR), says:
"There is no doubt that these higher rates hurt housing affordability. Nevertheless, apart from borrowing costs, rents additionally rose at their highest pace in nearly four decades."
It costs more to buy a home today than last year, but the same is true for renting. This means either way, you're going to be paying more. The difference is, with homeownership, you're also gaining equity over time which will help grow your net worth. The question now becomes: what makes more sense for you?
Key Take Away
Each person's situation is unique. "Mortgages come in all shapes and sizes, and it can be confusing when trying to find the best one for your future home. You must do as much research as possible to get the best rate, including using a mortgage calculator. Let's connect to explore your options to make the best decision for you.
Other educational articles about the market and your home search are under Karen's Blog.