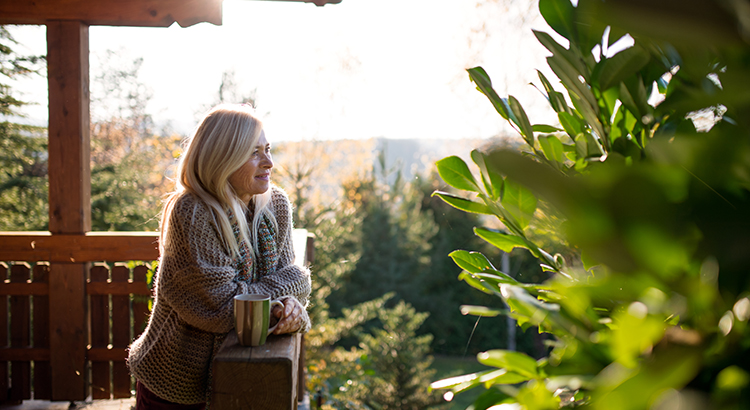 As there's more and more talk about the real estate market cooling off from the peak frenzy it saw during the pandemic, you may be questioning what that means for your plans to sell your house. If you're thinking of making a move, you should know the market is still anything but normal.
Even though the supply of homes for sale has been growing this year, there's still a shortage of homes on the market. And that means conditions continue to favor sellers today. That's because the inventory level of homes for sale can help determine if buyers or sellers are in the driver's seat. Think of it like this:
A buyers' market is when there are more homes for sale than buyers looking to buy. When that happens, buyers have the negotiation power because sellers are more willing to compromise so they can sell their houses.
In a sellers' market, it's just the opposite. There are too few homes available for the number of buyers in the market, which gives the seller all the leverage. In that situation, buyers will do what they can to compete for the limited number of homes for sale.
A neutral market is when supply is balanced, and there are enough homes to meet buyer demand at the current sales pace.
And for the past two years, we've been in a red-hot sellers' market because inventory has been near record lows. The blue section of this graph highlights just how far below a neutral market inventory still is today.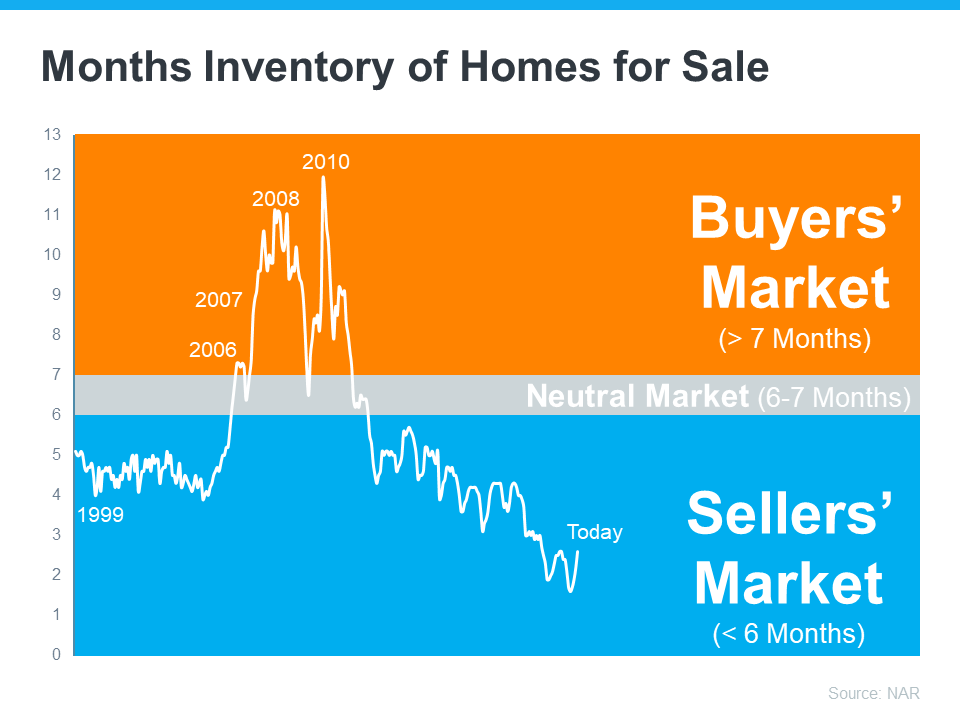 Manhattan Market Pulse
The Manhattan overall Market Pulse Ratio is dipping toward neutral territory. Market Pulse is the ratio between pending sales (a measure of demand) and Supply. An increase indicates a strengthening market. A decrease indicates a weakening market. The Market Pulse Ratio varies depending on the supply and demand of a neighborhood, price point, product type (new development, resale of coops and condos), and buildings.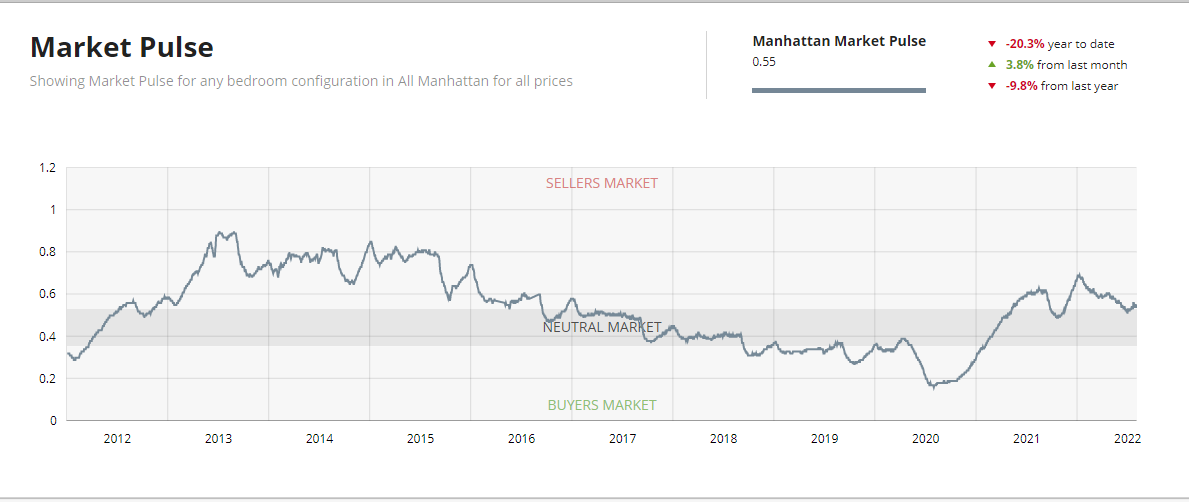 *Market Pulse graphs by Urban Digs
The Manhattan Market Pulse Ratio for New Development remains in the sellers' market territory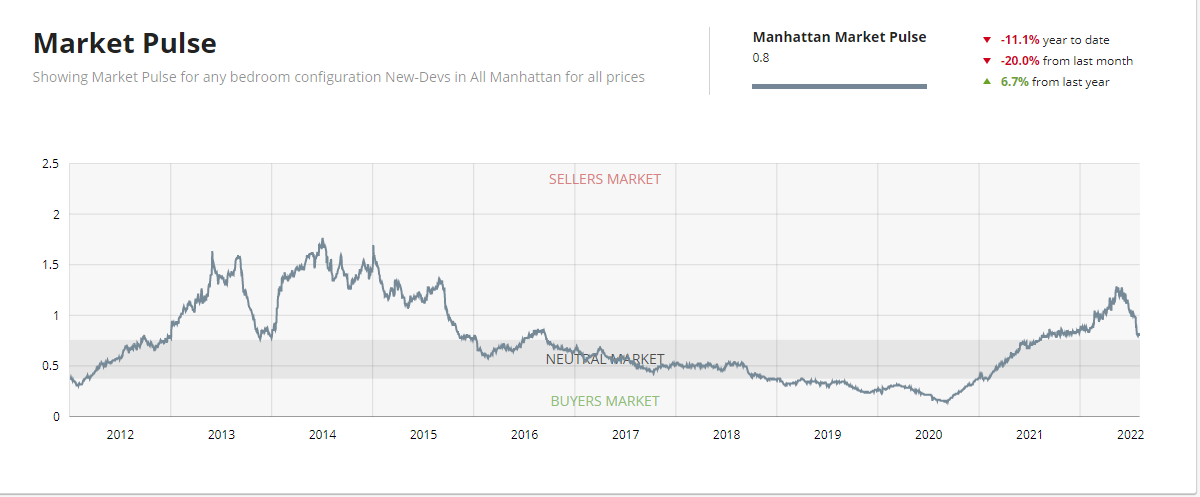 The Manhattan Market Pulse for Existing Resales is in the neutral market territory.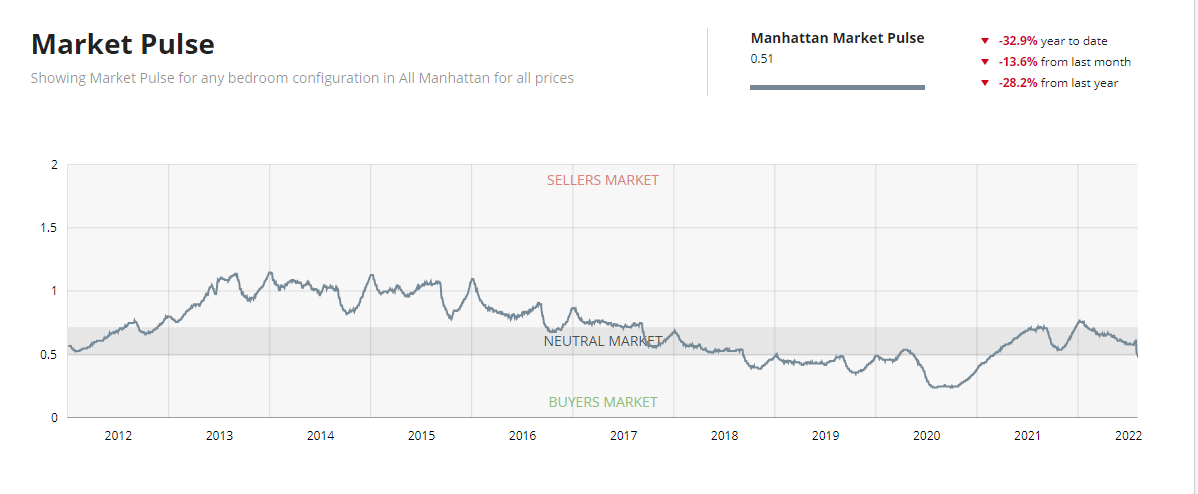 The graph below shows that the Manhattan Market Pulse Ratio varies greatly based on price point.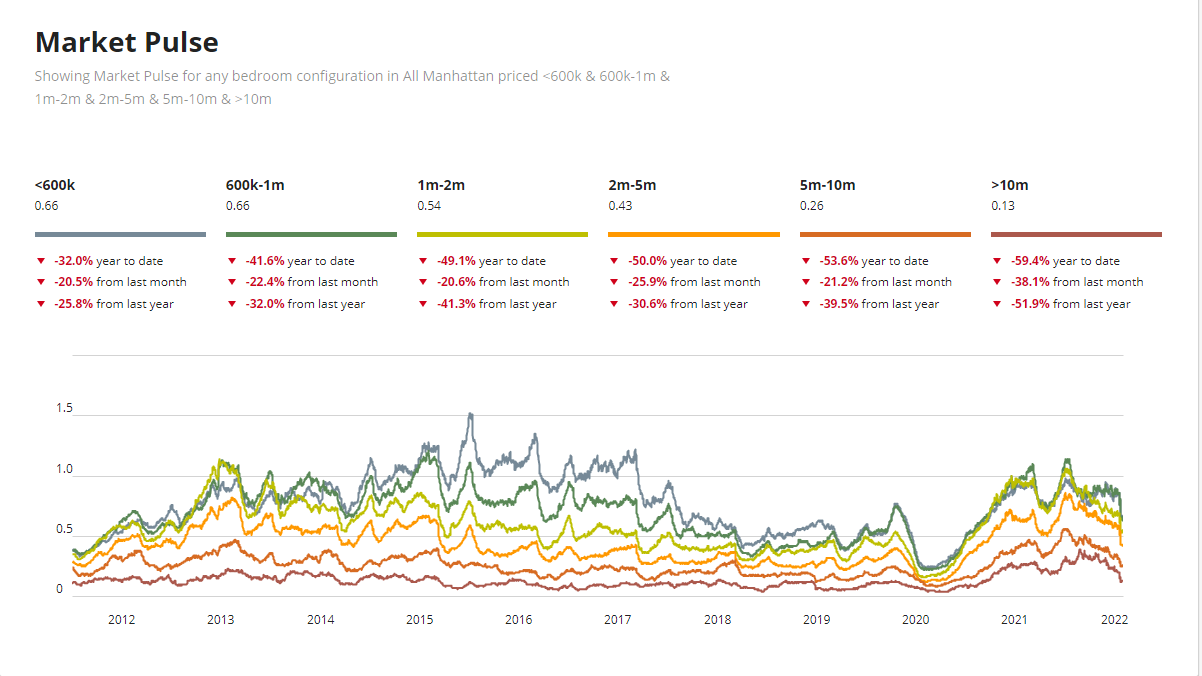 What Does This Mean for You?
Ed Pinto, Director of the American Enterprise Institute's Housing Center, gives a perfect summary of what's happening in today's market, saying:
"Overall, the best summary is that we'll move from a gangbuster sellers' market to a modest sellers' market."
Conditions are still in your favor even though the market is cooling. If you work with an agent to price your house at market value, you'll find success when you sell your house today. While buyer demand is softening due to higher mortgage rates, homes that are priced right are still selling. That means your window of opportunity to list your house hasn't closed.
Key Takeaway
Today's housing market still favors sellers. If you're ready to sell your house, let's connect so you can start making your moves.