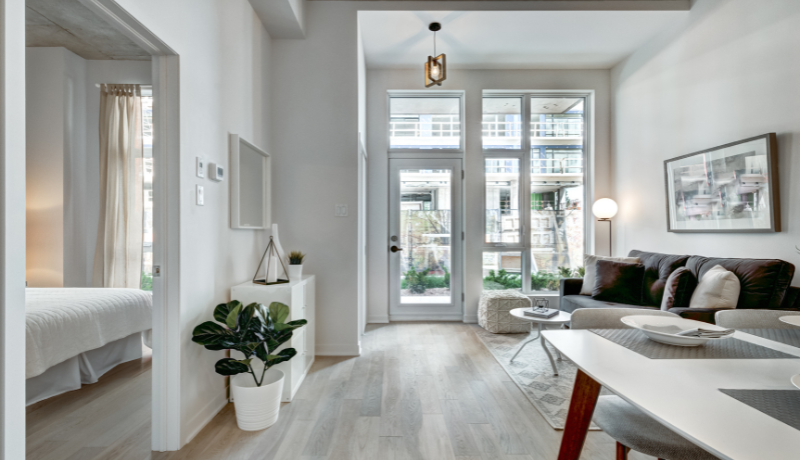 Terri Williams author of Real Homes articles highlights the best color to paint your house if you want to sell it fast. She spoke to experts about the paint colors homebuyers like most and the article highlights what they said to sell a home fast. The highlight of the best paint color to sell your home quickly is a neutral color. Neutral color, such as beige, light grey, or warm white is your best choice.
White Rooms Sell a Home Fast
To sell a home recognize "as a white room creates an open feeling. Hence, white makes spaces appear larger, and this clean coat won't be too stark of a white and will add a modern clean feel."
Karen Kostiw, an agent at Warburg Realty in New York, NY agrees. "A neutral paint palette allows a prospective buyer to envision their lifestyle," she says. "Warm whites, beiges, and grays are the go-to's, and paints now come in many beautiful hues to choose from." The most neutral of neutrals: is white.
Accordingly, when pressed into choosing just one color, white is the overwhelming color choice among our experts – and many of them also prefer specific shades of white paint.
Best Color Paint; "White" to Sell a Home Quickly
Importantly, "The best color to paint your home is Decorators White by Benjamin Moore," says Kathryn Landow, an agent at Warburg Realty to sell a home.
Comparatively, her colleague, the agent George Case of Warburg Realty, admits that he's not a fan of the "just paint it all white" school of staging. "However, I love Farrow and Ball's Wimborne White, because it's warm and clean – a tough combo to beat."
First Impressions Sell a Home Quickly
Furthermore, first impressions are crucial. Realtors agree that it's important to stick with neutral tones if you're looking to sell your home. Warburg Realty's Karen Kostiw, George Case, and Kathryn (Katie) Landow (quoted) are featured in a story for Real Homes' by Terri Williams discussing the best color to paint your house if you want to sell it fast.