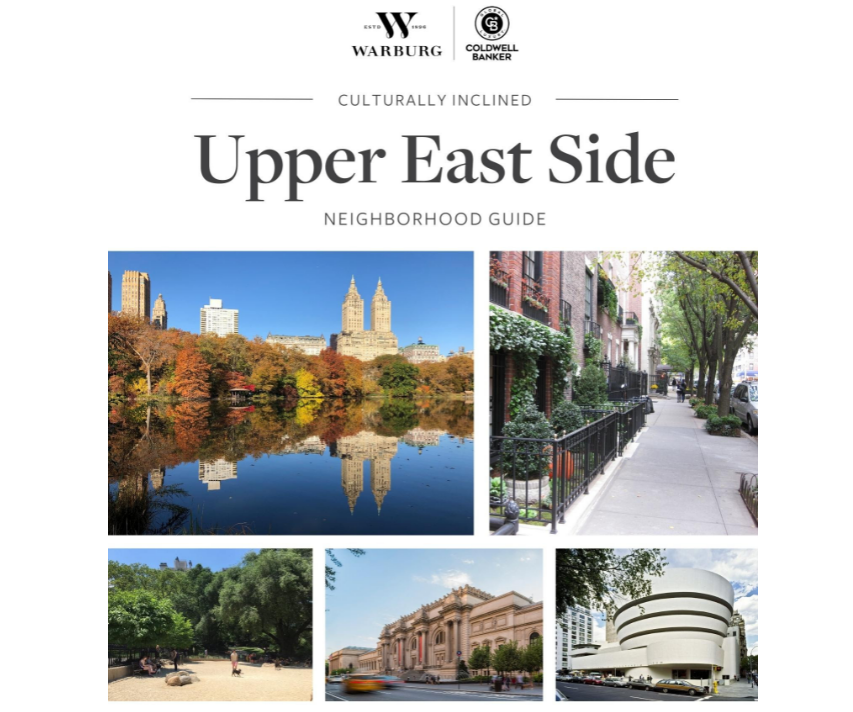 New York City is aglow. Opportunities for new and engaging activities to keep you busy during the cold winter are plentiful. In fact, this month's Culturally Inclined is all about the Upper East Side long known as the Silk Stocking District synonymous with extravagant wealth. The upper east side flanks two marvels: Central Park and East River Park and remains the mecca for culture on museum mile, food, and restaurant destination. New York is the perfect backdrop to celebrate the holiday spirit. FOR MORE COMMENTARY CLICK ON THE PHOTOS IN THE SLIDER.
Upper East Side Lifestyle
The upper east side is central to New York City's art, culture, acclaimed restaurants, neighborhood cafes, and New York's finest schools.
On top of that, on its elegant avenues lined with heritage architecture, it can feel as if you are stepping through the pages of history. Besides, this feeling of being at the center of New York life. The area is further a draw by the proximity of public transport to downtown, Brooklyn, and Queens. Consider taking a Ferry ride to the other boroughs. You feel as if you are on vacation.
Even as a long-time resident of NYC, I continue to explore and find new vistas, new buildings, new enclaves full of jewels to relish.
Upper East Side Culture
Many of the by-gone-era mansions are now world-famous museums and art galleries. Importantly, Henry Clay Frick's former mansion at 70th and Fifth is now The Frick Collection, complete with three Vermeers and a bowling alley. Plus, the Museum Mile, which replaced the uppermost strip of Millionaire's Row, most recently boasts the National Academy Museum and School of Fine Arts. What's more, the 89th Street mansion once was home to sculptor Anna Hyatt Huntington and Archer Milton Huntington. In addition, the Cooper-Hewitt National Museum of Design is located inside Andrew Carnegie's old digs at 91st Street. Finally, The Jewish Museum at 92nd Street was once home to philanthropist Felix M. Warburg. Read More about Felix Warburg Family.
Additionally, most of these opulent homes—belonging to big names like Astor and the omnipresent Vanderbilt's—have been torn down over the years, but a chunk of them still exist today. The Payne Whitney House at 972 Fifth Avenue is now home to the Cultural Services of the French Embassy. The Harry F. Sinclair House at 2 East 79th Street is the Ukrainian Institute of America.
Upper East Side Shopping
Traversing the avenues on the upper east side, popping in and out of the shops and cafes such as Alice's Tea Cup, Ladurée, Sant Ambroeus, Ralph Lauren's Cafe, Café Bilboquet, Madam Bonte, Budapest Hungarian Café are ideal spots for a special moment. Moreover, the pace is slower allowing you to take in the architecture, the trendy styles being worn amidst the charm and culture. Bar none; the upper east side is home to some of the best shopping in New York City. From luxury boutiques to designer shops and high-end department stores, it is easy to explore them whether you live in the neighborhood or just visiting.
Upper East Side Dining
The Mark Hotel, Café, or Restaurant by Jean-Georges Vongerichten to designer Jacques Grange is the perfect holiday spot to meet with friends and family. Equally prominent, The Café Carlyle for dinner and cabaret performance is always memorable. Keep in mind, this month's Culturally Inclined highlights some additional posh places to make this holiday season one for the memory books. As well, there are a great many lists and ideas for dining experiences to explore: Infatuation, Eater, Town and Country, Time Out, Open Table, USA Today, Besides, you can even head to my website for a more robust list.
Upper East Side Real Estate
The upper east side has seven historic districts and over 120 individual landmarks designated by the New York City Landmarks Preservation Commission. Furthermore, the upper east side was once so full of fancy mansions that a stretch of Fifth Avenue was coined "Millionaire's Row."
In concert with the mansions and townhouses from the past dotting the districts rise luxurious modern developments from renowned developers, architects, and interior designers. Hence, there are over 35 new developments comprising 1,237 units changing the landscape of Yorkville, Lenox Hill, and Carnegie Hill neighborhoods. Furthermore, luxurious, upper-tier apartments showcase the upper east side's jewels: Central Park and the East River.
Manhattan Market Summary
Supply – 5,876
Pending Sales – 4,373
Market Pulse (Pending Sales to Active Ratio) – .74%
Average DOM – 70
Monthly Absorption Rate – 4.7
23 Sponsor Contracts
As a testament to the market desiring new and shiny product. Likewise, on December 1st, twenty-three sponsor contracts were inked with the last asking price ranging from $332K to $24M. And, the highest-priced unit was at 200 East 83rd Street in Yorkville, Manhattan.
Pending Sales have been explosive for 2021 and the horizon for 2022 appears bright. Key factors for a positive outlook and reasons to purchase now.
1. Rates remain low and are anticipated to rise. Additionally, as rates rise, buyers will jump in the real estate waters making the market more frenetic.
2. COVID is not an unknown risk anymore. It's being carefully managed and controlled. Scientists are working on improving vaccines to manage new variants.
3. Foreign buyers will be trickling back into the NYC real estate market in the new year.
4. Theater and the Arts are back enticing buyers to return back to the Greatest City in the world
5. Bonus season looks to be rosy and real estate is the best asset class for diversity and safety
New Partnership
Excited to let you know — Warburg Realty and Coldwell Banker Real Estate, LLC, two of the most trusted and exemplary real estate companies in America, have joined together to form Warburg Coldwell Banker. A legacy New York firm leveraging the worldwide global power of the Coldwell Banker brand name. Additionally, the new powerhouse Warburg Coldwell Banker Warburg rebrand will be official in January of 2022, following filing with the State.
Making History: Consumer-Facing Portal
REBNY is proud to announce a partnership with real estate technology leader HomeSnap, a CoStar Group company, to create Citysnap. As a consequence, CitySnap is the first-ever industry-driven and consumer-facing portal for REBNY's Residential Listing Service (RLS).
The portal launches in New York City in the second quarter of 2022. Moreover, CitySnap is the first and only consumer-facing website and mobile app in New York City with a comprehensive inventory of residential sales and rentals. Also, powered exclusively by the RLS, aggregating listing content from our members. As a result, CitySnap is an agent-centric product that will help provide much-needed data transparency for New Yorkers — a win for our City's real estate industry and consumers.
In Memory of Stephen Sondheim an Upper East Sider
90th Birthday Celebration Collection
"[NEW YORKER] I love
New York
I've lived here thirty-six years
And, buddy, I'm sold
Culturally Inclined Past Editions